Remote work needs highly scalable communication and collaboration tools to keep everyone updated. Unlike traditional offices, businesses have little to none of the communication channels that foster the new norm of work from home strategy.
Working with emails adds up to woes as continuous to and fro makes it more frustrating to look for important information while affecting team productivity that is being wasted after tracking email chains. . Hence, people were quick to adopt video and audio calling solutions the moment coronavirus forced them to stay indoors.
But informal communication is the same as the necessary information sharing that goes into professional project management. Switching from various third-party apps time and again will only lead to a lot of inconveniences and inefficiency. So what can be your solution? You need Zapoj.
Zapoj provides a unified platform solution that embeds audio/ video calling and screen sharing capabilities along with built-in project management features. No more confusion as to where to schedule your call and track all the information shared. Zapoj makes it all easy.
Why You Do You Need Audio /Video And Screen Sharing
Imagine a day at work without being able to talk to your teammates. It wouldn't exactly be a workday. In a world where working from home is the new norm, a workday has to tackle quite a few daily challenges. Video conferencing and audio calls are integral to remote working.
Starting from your daily status call, you need the help of a collaboration tool to make sure all of your team is on the same page.
Communication tools become even more important when you are working on dependent tasks. You will need to be continually engaged to capture the task details properly and receive the deliverables properly.
For instance, you have some issues with your technical setup. Your software needs to be reconfigured, and your colleague can help you. An easy way to go about would be to screen-share your desktop, talk through the steps, and get it done in a few minutes rather than waste precious productive hours on something so trivial.
You need to spend each minute of your work hour on the task at hand, and proper collaboration tools help you do that.
Knowledge transfers, product demos can all be seamlessly carried out with the help of screen sharing and video conferences.
There may be a lot of communication tools available on the market. But none comes close to the economical and affordable solution provided by Zapoj.
If you look for an integrated and consistent collaboration tool, Zapoj can provide all of it. It supports audio calls, video calls, online conferences, unified drive support, and real-time screen sharing, all available from one unified platform.
Struggling to switch between apps? Do it all with Zapoj. Share your screen as you talk, chat just as you view webinars, and do more with a single economical solution.
Role Of Zapoj in Agile Project Management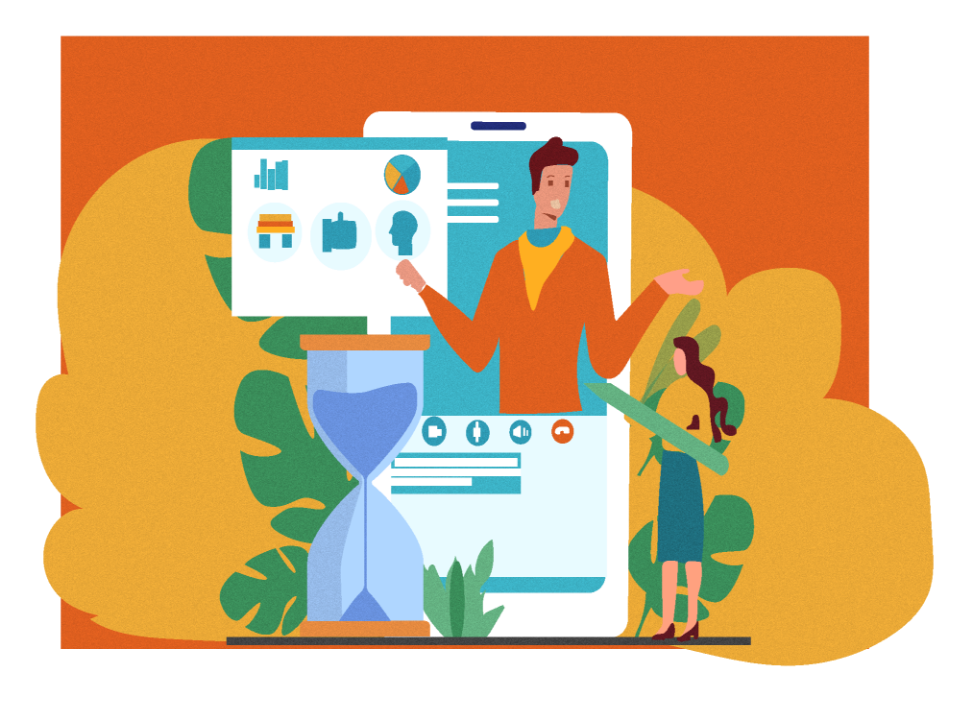 Agile software development is the most sought-after software development model due to its efficiency and ability to adapt to changing requirements. Unlike the traditional waterfall model, agile does not depend on rigid documentations. Agile is an empirical process that relies on continuous collaboration and engagement with each of the team members.
Each sprint starts with a sprint planning meeting, and every day of the sprint begins with a status call.
You will be making the right project estimation right from the beginning of each sprint, and all of the information communicated should be tracked via agile artifacts.
And it is not just your team members you will be talking to. You will also include all the key stakeholders, customers, and value teams to make sure your project is progressing in the right direction.
Communication is a crucial part of agile processes. For instance, consider the kanban process. In an agile kanban process, you would be continuously tracking the user story progress using visual tools like storyboards. When you are in your office, all you have to do is maintain a physical storyboard and move it across as your sprint progresses. But in a remote setup, it takes a lot more. You need to communicate your status and make sure the information is properly presented as well.
The best way to go about it is to include screen-sharing capabilities and make sure all project artifacts are accessible from your collaboration tools.
And guess what? Zapoj is once again the best answer to optimizing your agile process. Zapoj ensures a streamlined workflow where you can readily access and include project artifacts as part of your interactions.
No more silos and no more wasted productive hours. Zapoj lets you integrate efficient agile project management with your communication tools. Now you can schedule your scrum calls and track the resulting artifacts all from one place.
Use Zapoj For Better Productivity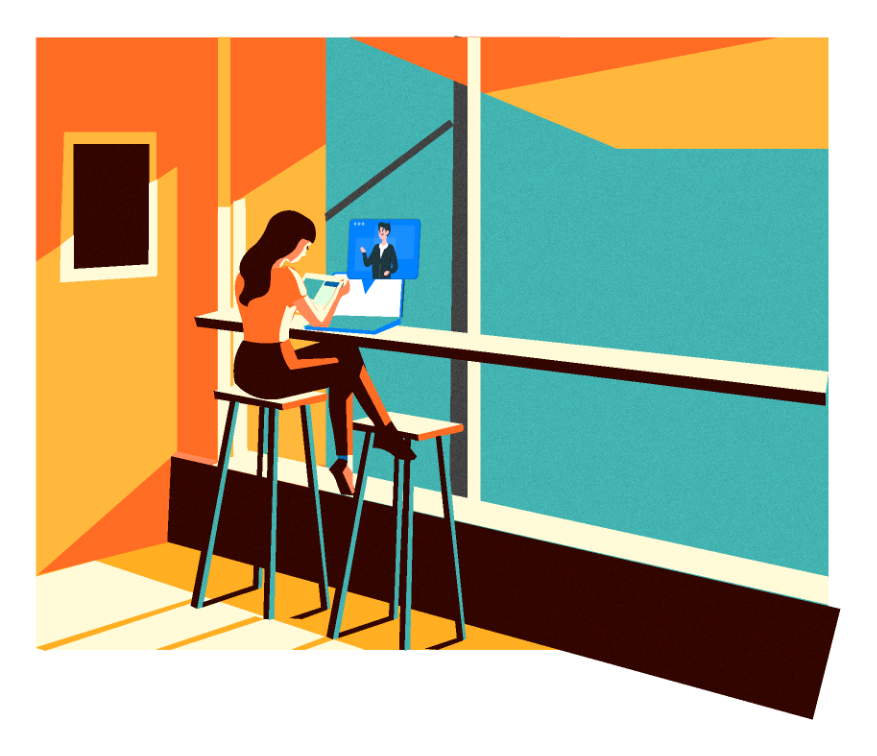 The recent pandemic situation was quite unexpected. It was forcing organizations to adopt full-fledged digitization over a couple of weeks. Teams that were previously using video conferences very rarely are now grappling to use them every day.
Better yet, some teams are getting into remote audio calls and video callings for the first time now. This can lead to the arbitrary use of communication tools.
When you are communicating in a professional context, you have to ensure data privacy and confidentiality. Not all third-party apps can assure you of data compliance.
There would also be concerns regarding the collection of data from the various applications you use. When several teams use different applications, it can get challenging to organize data and the overall organizational workflow.
Hence, it is a good practice and highly recommended to avoid switching apps for your project communications.
Choose Zapoj and stick with it. You get a unified communication platform with support for project management.
Zapoj solutions can all be accessed from any device, be it your smartphone, Desktop PC, or laptop. Enhance your productivity using Zapoj to get an efficient and seamless experience across multiple devices.