There has been a never-before rush into virtual workspaces and remote working options all over the world. While the pandemic gave the much-awaited push towards rapid adoption of digital transformation and remote working technologies, we all know it was long due.
Now we have the technology to support fast data transfer and real-time communication. Unified Collaboration solutions like the Zapoj workspaces have made it so much easier for workplaces to emulate a virtual working environment, much like their physical counterparts.
There is no reason an employee cannot work from home with the same level of productivity. Actually, remote working has proven to be a lot more productive and efficient. Travel times have reduced, work-life balance has become easier, and work has become more enjoyable and flexible.
A lot of companies are considering enabling work from home to a higher degree in the future.
Here is a simple guide on creating a great virtual office for all your employees with Zapoj Workspaces.
Remote Working And Its Limitations – As Many Organizations Are Underprepared
The primary reason many organizations are still reluctant to adopt a full-scale remote working solution is that they are underprepared. They still hold misconceptions that remote working can affect productivity and efficiency.
The topmost challenges faced with remote working are indeed remote team management and remote collaboration.
The best way to solve this problem is to equip yourself with the right collaborative tools. Having the right IT infrastructure support solves most of the problems with the work from the home ecosystem.
And why looking further when you can leverage a consistent, integrated, and all-in-one unified communication and collaboration tool- Zapoj Workspaces, that covers every tool you would need for smooth collaborative remote working requirements?
Communication is key to the success of any remote team. Hence, establishing an effective communication channel comes as the first priority to enable proper remote collaboration. Traditional email conversations and off-the-hand third-party messaging apps will not cut if you want to run efficient long-term remote teams.
You need communication tools that integrate with your project management functions and provide a smoother way to share project-related information with ease.
All That Is Needed To Move Away From Traditional To Hybrid Work Culture ( A Virtual Office For All Employees No Matter Where They Are)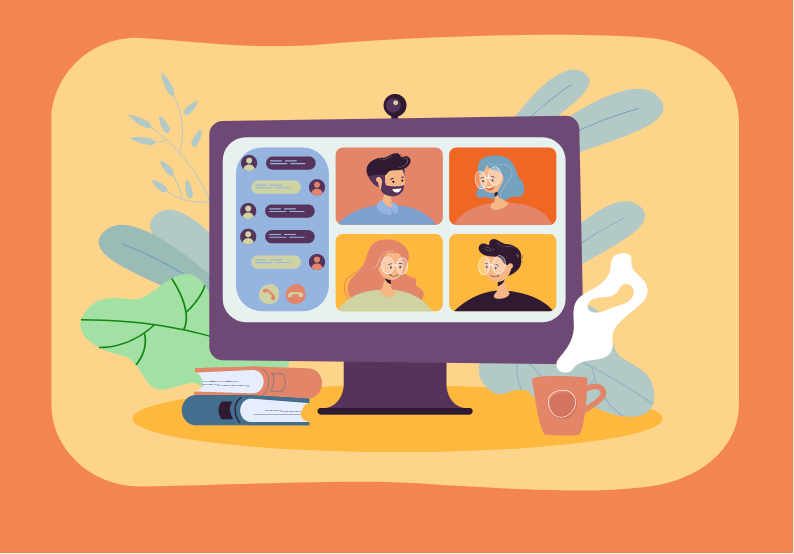 There are certain facets of the workforce that simply cannot work from home. This includes frontline workers such as factory workers, service workers, hospitality workers, and many.. But with Zapoj, remote connectivity becomes simple and robust, giving end-to-end telecommuting solutions at its best.
So going forward, you will need optimized solutions to accommodate a hybrid working model that can support both your frontline workforce as well as your remote workers.
A virtual office is what business leaders need at this moment to leverage the speed and agility that foster business resiliency. . And Zapoj can make it happen for you.
A hybrid work environment gives you the flexibility to manage a large section of your employees remotely, all the while making sure your on-site operations too will continue smoothly.
By moving to truly virtual office space, you have the flexibility to accommodate the needs of all your employees.
How Zapoj Workspaces Creates A Virtual Office To Resonate With The Physical Office ( Explain How Zapoj Features Create Virtual Office)
So, you will agree with us when we say that remote work is not all that glitters. It has its share of limitations, but you can definitely overcome these restrictions by employing the best tools and technologies.
And yes, Zapoj ticks all the right boxes when setting up an office away from the office.
With a virtual office orchestrated on Zapoj Workspaces, your team won't have to waste time switching apps and tracking conversations from one channel to the other. They won't have to invest hours looking for information here and there. Workspaces from Zapoj is a collaboration hub that makes it easier for your teams to communicate, share files, schedule meetings, plan and track their work, regardless of their locations — with just a few taps and clicks. Can it get easier than this? We bet not.
Zapoj Workspaces Is A Better Alternative To Office Cubicles
Okay, so traditional office setups require you to move from one cubicle to another to gather the required information, and maybe from one department to the other as well. Enter Zapoj. This is not the case anymore. You can track all the activities within your teams with calls and text messages. You can also keep your documents secure and confidential with easy retrieval whenever needed.
Zapoj Workspaces Advocates The Digital Transformation Your Organization Needs.
When you choose Workspaces, you are taking your first step towards digital transformation. You are bringing your entire teams on a single tool, providing them with the required access permissions, defining security protocols, and ensuring employee safety even when they are working remotely.
What's more, you are also convincing your employees about the varied advantages of digital transformation. All these positive aspects call for an organization-wide change that reflects itself positively in the form of increased employee engagement, easy communication, better collaboration, and enhanced productivity.
Zapoj Workspaces Makes Managing Teams And Projects Easier
Whether you follow Kanban boards or agile project planning with scrum, Workspaces will augment all your project management methodologies and blend itself seamlessly with the workflow of all your teams. The tool provides you with an easy interface to track details, comments, attachments, due dates, and more.
Work Culture Redefined- Look For Future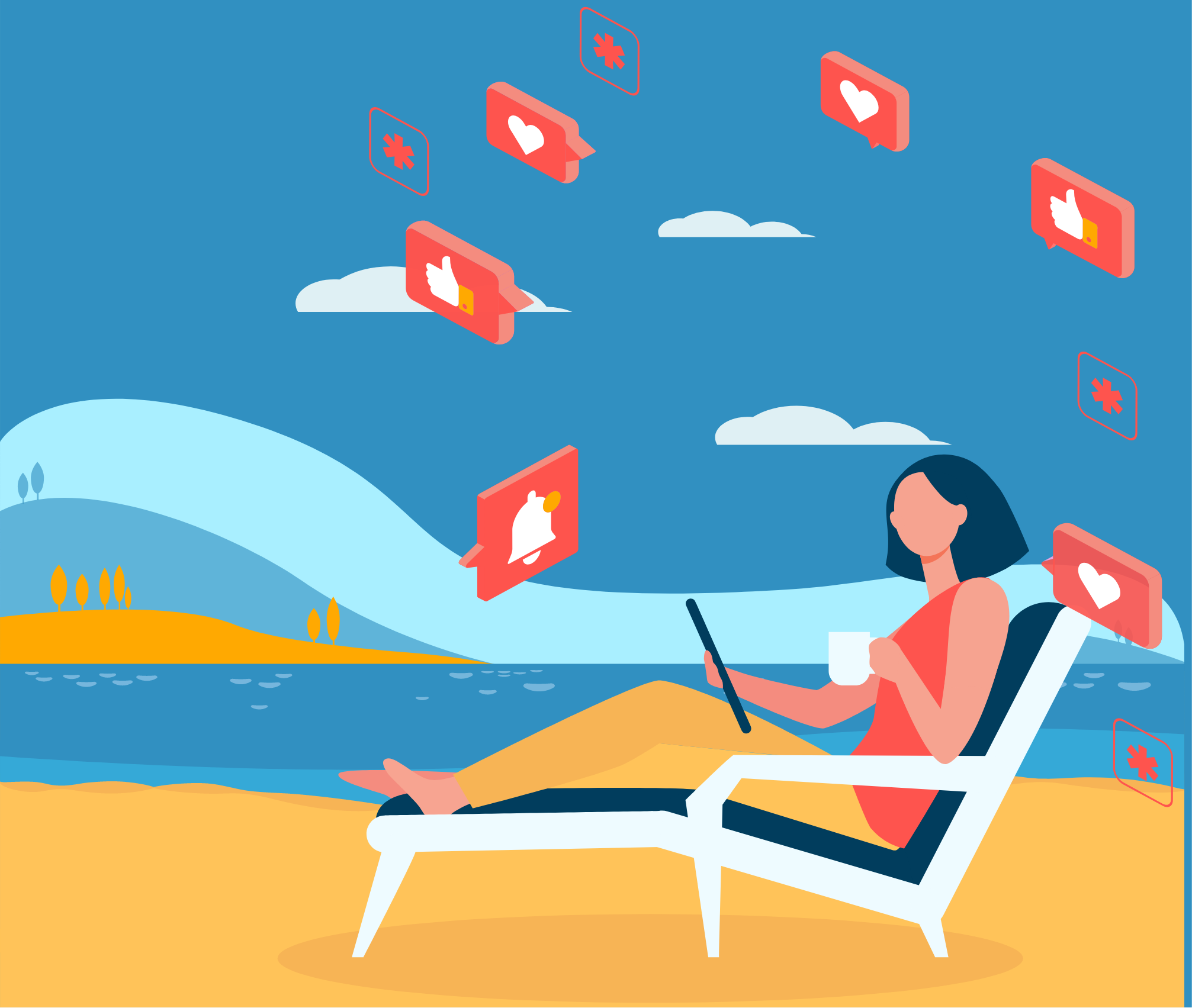 Pandemic might seem to be in the grip. For now, one thing is sure, remote work culture is not going to end anytime soon. A recent Gartner report revealed that 74% of companies plan to permanently move their workforce to the work-from-home model.
The idea is simple. Remote work provides a better working environment to the employees and improves their productivity. It also helps companies save additional dollars spent on infrastructure and other related investments.
As companies worldwide prepare themselves for the redefined work culture, now is the right time to plan ahead and streamline your operations to have a transparent remote work policy.
Create a virtual office with Zapoj such that your employees don't need to switch from one app to the other. Whether it be team communication to collaboration, management, meetings, tracking, and employee safety – let Zapoj take care of it all.