A lesson learned the hard way – communication and collaboration are essential, but having the right communication and collaboration tools in your kitty is even more crucial.
2020 was tough. COVID-19 impacted almost all industries. The on-and-off imposition of lockdowns, the introduction of remote working culture, and the increased work-from-home scenarios — all this paved the need for modernizing your communications and collaborations.
If your business is still sticking to the age-old communication practices and relying on traditional management tools, now is the time to move on.
We understand that business communication is confidential, and adopting a new tool at the risk of compromising your data and information is the least you want.
Are you let down by remote communication tools?
Are you let down by false end-to-end encryption claims?
Are you let down by a clumsy user-interface?
Are you let down by leaked passwords and unsecured desktop apps?
Not anymore.
Zapoj Workspaces is here to your rescue. Zapoj not only promises you top-notch and uncompromised security, but we also deliver increased productivity and fun.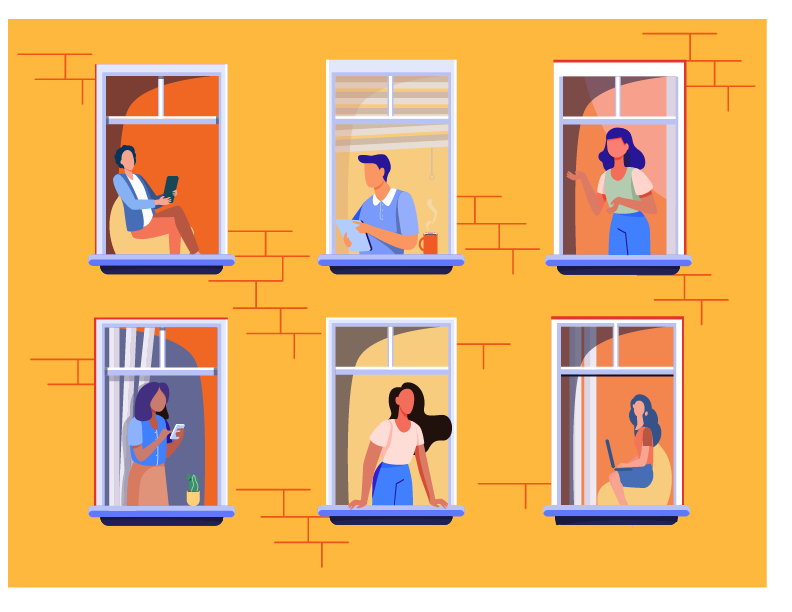 For starters, Zapoj Workspaces is a unified platform with multiple services that help foster seamless communication and collaboration among your teams. Wondering, how? Let's find out.
Siloed Communications And Collaborations
Are your (remote) teams and departments crippled with the silo effect despite adopting the latest communication technology?
A silo effect is when two different teams or individuals within the same organization work on identical tasks but have no idea about each other. Needless to say, siloed communications and lack of collaborations hurt your overall work efficiency, leading to redundant work and lack of clarity on objectives resulting in wasted efforts.
Keep the remote working teams aside, even in-office teams struggle with the imbalance in task allocations and overall project progress due to lack of collaboration. It is observed that an average team uses six different approaches and at least four different communication tools to carry out project-related tasks. This often leads to confusion and loss of productivity of at least 5 to 7 hours per week.
Siloed communications can also hurt your customer service operations as lack of collaboration may lead to slowed issue resolution. An Aberdeen report says that a 200 agent contact center stands to lose $1.5 M every year due to siloed communications.
You do not want this to happen to you. The solution?
Switch to a unified communication platform and ensure your company culture is open to such a proactive framework. Rethink the way you are currently leveraging technology and move to modern solutions that are indeed the need of the hour.
Bring It All Together: One Communication And Collaboration Hub From Workspaces
Geolocate Your Employees In Real-Time From Zapoj For In Region-Specific Support To Organizations
Zapoj Workspaces provides a consistent and unified communication platform that will help you take the right step towards a more proactive work environment.
We help you bring together your various communication channels under a single unified hub for convenient and efficient information sharing.
We help you with:
Messaging
Secure file drive
Geo-locations (weather , tracking , routes)
Calendars
Audio/video Conference calls
Agile project management
Merge Agile Task Management With Communications. Why Separate Them?
Agile communication can be a lot more challenging compared to the traditional project communication needs. It comprises both formal and informal communication, which in most cases, goes unaccounted for.
We believe that every business communication happens for a reason. The intention behind each communication and interaction between team members could be related to solving a particular task.
Understanding this interconnection and the relevance of each communication is necessary to facilitate a more streamlined and efficient work process. With Zapoj Workspace solutions, you can merge task management and communications on the go.
Zapoj lets you integrate your task management alongside your communication tools like chat, voice, video calls, calendar meetings, and more. Now you can save many crucial work hours by making sure all information is tracked relevant to a task and used for task progress efficiently.
With services like service ticket tracking via Kanban boards, you can easily ensure that your communications are easy, and tasks well-managed.
Collaborate And Communicate With Various Department Via Channels From Zapoj
Okay, let's face it — we all had faced situations when an important company discussion was hijacked by other employees and steered towards not-so-important topics. The result? Chaos and confusion.
The solution? Zapoj Workplaces, yes, again!
Zapoj allows you to create channels based on a team, department, event, or any other relevant category of your choice. This way, you can better organize your conversations, keep your employees up to date with the latest announcements, and look back at the information whenever needed at any point in time.
What's more, the tool also provides you with various much-needed features (okay, we can even imagine smiles on the faces of project managers) like:
Ability to create read-only announcement channels
Ability to invite new members to broadcast news clearly and without any distractions
Exercise granular-level controls governing who can post in the channels and who cannot, keeping the unnecessary noise to the minimum
Ability to create both public and private channels
And above all — secure private conversations
To provide you with more perspective, a public channel is open to all, and anyone in the company can join or search. On the other hand, a private channel is the right fit when you want to have sensitive conversations with selected people. You can create a cross-team confidential channel by inviting members. You can also make announcements when you have something to share company-wide.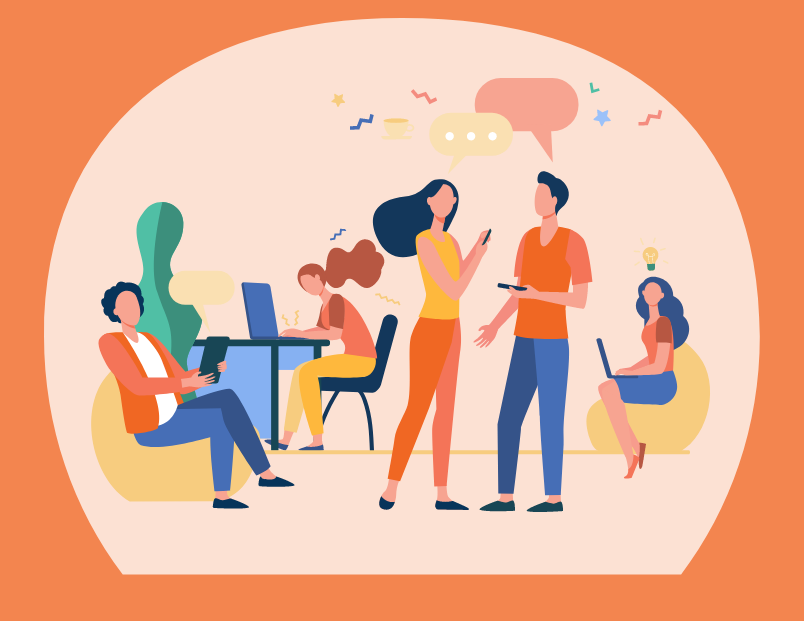 Geolocate Your Employees In Real-Time From Zapoj For In Region-Specific Support To Organizations
Geolocation is a much-needed capability when managing remote teams with team members working from diverse geographical locations. For a genuinely global virtual team, there are some unique challenges like having to tackle the time zone differences, scheduling work shifts and meetings at the right times, and so on. You may also want to track your onsite technicians and field employees to track their progress.
Zapoj provides an excellent solution to help you manage your global teams effectively, just as you would with your local teams.
You get to geolocate your employees in real-time and know their exact location during work hours.
No more worries as to scheduling meetings with your regional teams and branches. Why let physical borders restrict you from achieving full productivity? Zapoj enables you to get quick and real-time incident reports from your various endpoints and ensure business continuity across your regional teams.
You can quickly check for staff availability, plan shifts, communicate with regional offices in real-time, and speed up communications across your remote teams.
What's more, you can also receive real-time updates on the weather of the place your employee might be driving to for business purposes. This way, it ensures the safety of your team members and prevents them from local threats.
Believe us, that's not all. Zapoj provides you with a lot more features and advantages. It is not JUST a communication and collaboration tool. There is a lot more! Contact us today to learn more, or request a free trial now.