Strengthen bank and supply chain ops with CEM resilience
Critical event management as an option to keep operations resilient with evolving emergencies can significantly reduce the growing concern of supply chain disruptions in the banking industry.  For the industry that involves operations handling money transfers, transactions with cash or digital payment one way or the other preferably seek robust cash supply chain management processes. 
Going forward, the cash supply chain holds similar activities as the retail supply chain does. So, the risk that retail inventory entails makes no difference for supply chain operations for banks and credit unions, forcing them to optimize operations at different levels. The effective way to maintain supply chain efficiency is by optimizing critical event management software, which ideally helps supply chain leaders boost cash flow and serve their customers. 
Stimulating cash flow through supply chain management 
The financial institutions worldwide are facing the glaring of cash handling costs, exceeding $300 per year. Leading banks are desperately in need of a way to manage their supply chain operations that would help build a strategy in restructuring their growth expenses.Despite digital wallet and other sources of integrated methods, cash is still a crucial method to aid global transactions. Global supply chain management from top down encompasses a lot of devices to move cash from bank to customers. The primary sources to make cash available to customers are Automated Teller Machines (ATMs), Recyclers, Video Tellers, and Kiosks among other sophisticated technologies.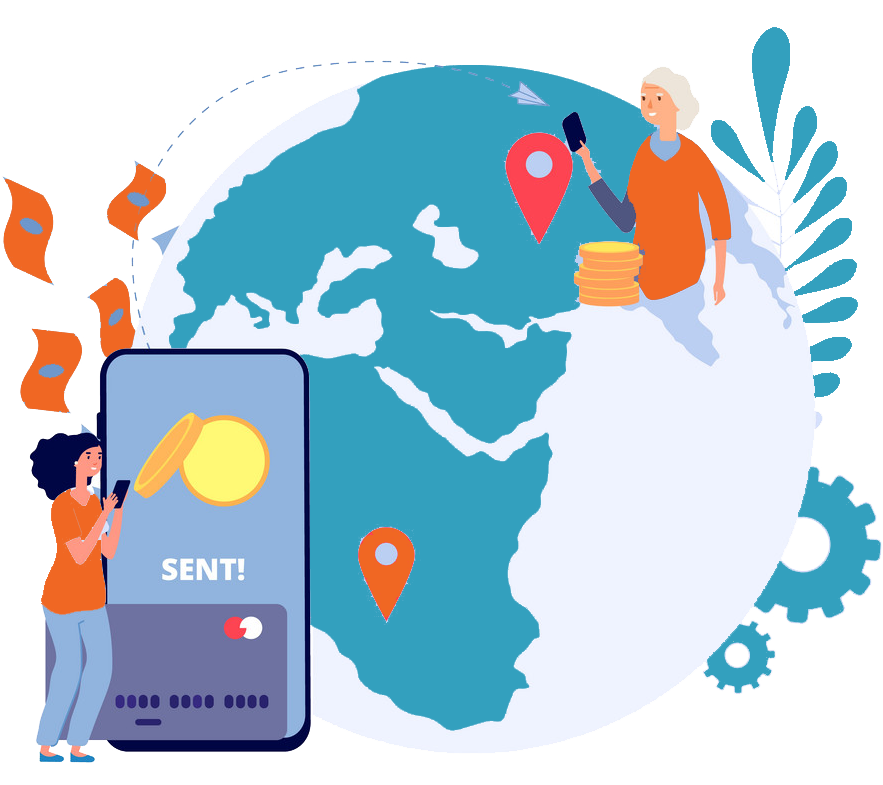 Unless supply chains improve their productivity to efficiently help manage, protect, transport, and process cash; optimization of these technologies is largely ineffective, increasing maintenance costs while impacting the bottom line for banks. To reduce the costs of maintaining cash handling technologies, cash inventory management should scale keeping in mind the proper utilization of the network of ATMs, preventing excess cash sitting idle. The strategy is foolproof to improve cash supply chain productivity while getting competitive advantage in the market. 
Most large retail banks are considering the strategy to optimize the cash supply chain that in other ways would help technologies to perform better and enable cost-savings. 
Globally, cash in circulation sees a bump in their growth. For instance, the European Central Bank and United States Federal Reserves conform to the demand of cash and currency being raised exponentially. These also encouraged the increase in cost for ATM deployment and management. Overall, from central bank to customer, the cash-in-transit journey is costly for banking institutions. The demand asks for an optimized supply chain, which by and large need the support of critical event management solutions.  With eagerness to build resilient supply chains for cash flows across different locations globally, banking leaders are mostly likely to improve operational efficiency of supply chain as well as optimize ATM networks.
Route optimization to reduce costs and encourage resilience
Leading organizations are applying the power of artificial intelligence to monitor end-to-end functionality across the path of supply chain operations. The strategy has effectively delivered solutions in making the supply chain resilient while meeting their ambitious goals of logistics delivery on time. Retail banks also have a deep concern for their products being affected by unpredictable threats along their way to destinations. With a focus on achieving significant cost reduction, they also need a solution which helps optimize their supply chain operations for on-time logistics delivery and elevate customer experience.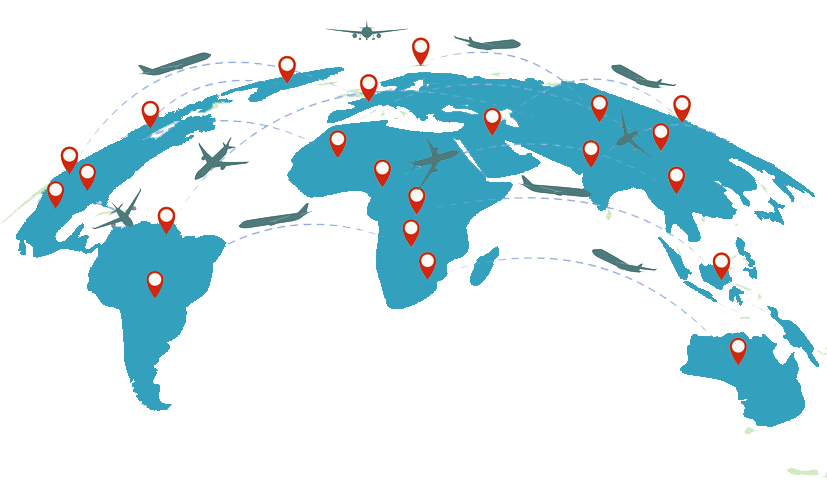 The effective way to predict threats to their way is by gaining situational awareness into the critical events. The visual risk intelligence capability is significant in predicting risk ahead of time. By giving an effective way to supply chain leaders at banks, Zsuite helps analyze risks through a common operating picture, bringing all threat data to a single pane of glass to work through only critical threats. As they identify risks to the supply chain processes, it is the easiest solution for banking leaders to optimize the logistics route. Thereby, by detecting risks much ahead of time, visual risk intelligence that builds end-to-end supply chain monitoring, helps prevent possible threats, and manage transportation costs. In addition to reducing transportation costs, Zsuite also streamlines supply chain operations while minimizing logistics costs that would otherwise meet with disruptions in absence of visualization capabilities.
Crisis communications in helping manage supply chain related operations 
Being able to deliver the right information during any emergency is the best thing about crisis communications. The tool built with Artificial Intelligence taps into several modes of communication networks to keep people involved in the process of cash-in-transit informed about any critical incidents. Expanding its capabilities as emergency alerting or mass notifications, crisis communications can be effective during emergency situations, many of which include inclement weather, labor unrest, natural disasters, pandemic, including man-made disasters.  Different forms of scenarios resulting from critical events impact cash-in-transit services. As a result, cash supply chain processes face disruptions before they can transport the money to appropriate ATMs at designated locations. In addition to 40% excess cash idling at branches, armored courier services, including the maintenance of sophisticated technologies, financial institutions have not yet optimized their efficiencies, which is another primary reason for them to shell out extra money. 
But, crisis communications enable cash inventory to move through different channels with proper strategy if leaders have real-time information. Zsuite users already utilized crisis communications before, during, and after critical events to keep their people safe and operations running smoothly at different levels.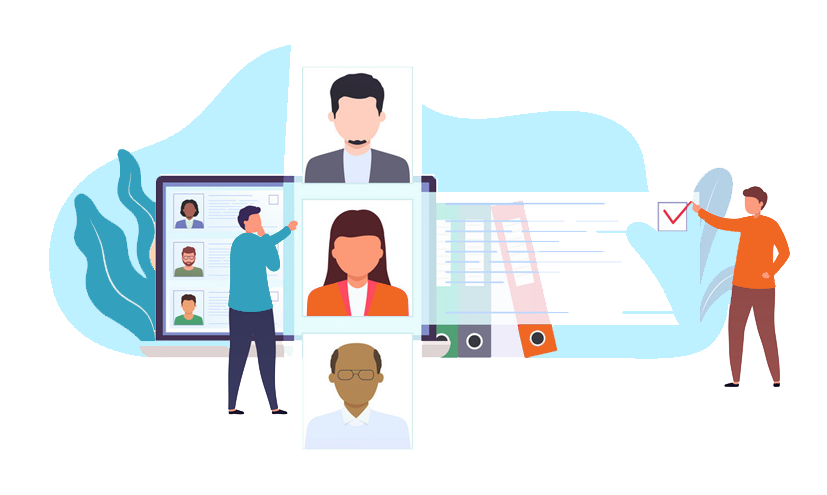 Banking operations can also benefit from these advanced crisis communications tools to communicate information which is reliable and contextual. Without having to worry about information fatigue, emergency responders gain proactive emergency preparedness strategies, helping them to mitigate impacts that would otherwise hit the bottomline. If your banking operations look at ways that could help with cash supply chain management, Zsuite gives you all the tools to enhance your supply chain productivity and save the bottom line.
By leveraging deep insights into critical events, Zsuite delivers the performance in fulfilling the building of integrated supply chain networks across the banking environments. As a result, our CEM tool helps build predictive data analytics capabilities, which discourage operation silos and foster accountability through improvement of insights accuracy. The advantage keeps everyone adaptable with the system functionality, which not only delivers ease of use, but also makes it easy for non-analytics teams to comprehend deep insights.
The real-time comprehension of threat is thereby helpful in mitigating vague perception of the situation and help encourage real-time decision-making. With Zsuite encompassing capabilities that align with the legacy supply chain networks, its IoT connectivity simplifies the visualization of fluctuation in demand and supply, thereby helping suggest better techniques to mitigate risks in real time.Additionally, Zsuite provides a better opportunity to gather historical data to help banking leaders integrate risk management strategy into their contingency plans to prepare and allocate resources adequately to build a competitive advantage for future risk mitigation.  Having Zsuite in your banking supply chain management network gives the ability to scale and save costs in terms of enterprise cost management through developing long-term business value. This technology is available as a SaaS-based solution, which is manageable through either onsite monitoring or virtual deployment and inspection.
Are you ready to adopt Zsuite to transform banking supply chain processes? Zsuite helps you leverage this capability.
Schedule a demo today.