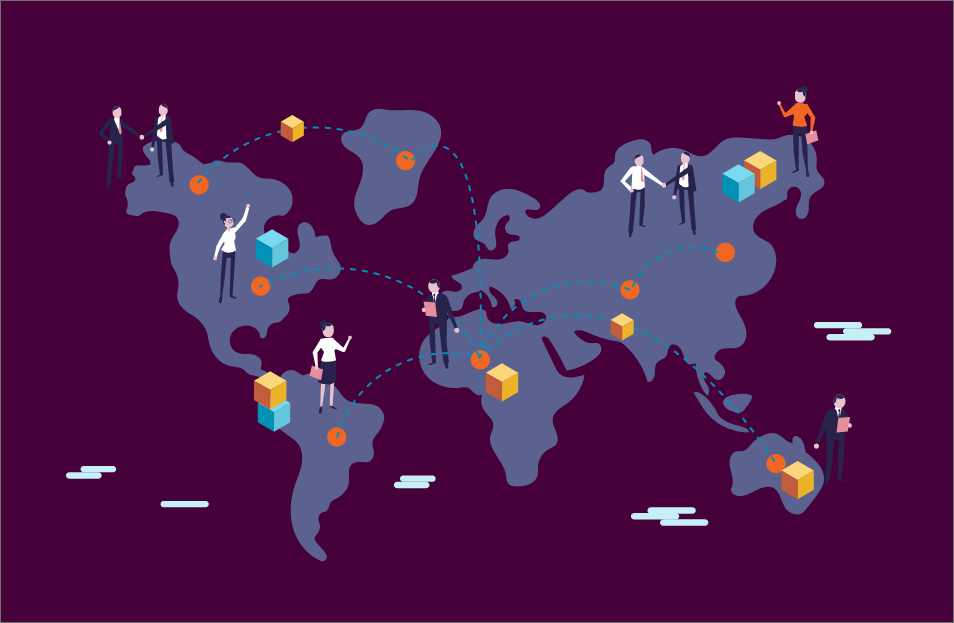 Role of Critical Event Management for Vaccine Distribution
With COVID-19 vaccines ready and on track to be approved by government health departments, the next big hurdle remains: How will the vaccine reach billions of people?
Now Vaccine distribution is the key to saving lives and hastening economic recovery. Multiple industries will be responsible for various pieces of this urgent, herculean undertaking, but each can benefit from utilizing the Critical Event Management platform Although vaccine distribution is promising news, delivery of hundreds of millions of vaccine doses is a logistics challenge that's unprecedented and distribution is being introduced at a time when Covid cases are increasing again with new emerging strains.
Zapoj can help stakeholders including state and local government, pharmaceutical manufacturers, retailers & pharmacies, logistics companies, and healthcare organizations to better understand and assess the operational landscape, respond to potential disruptions, communicate with their patients and employees, and more effectively fulfill their important role in vaccine distribution. Zapoj Critical Event Management Platform provides a common operating platform to manage critical events, redundant protection of people/systems/processes, and enables organizations to operate efficiently and effectively while mitigating disruptive forces.
Zapoj is uniquely positioned with its Critical Event Management and Collaboration hub platform in providing end-to-end digital solutions to all key stakeholders involved in  Vaccines distribution.
Here are some examples of how we work with stakeholders to ensure safety & continuity and operational efficiency with vaccine distribution plan :

Enable the government and authorized organizations to monitor the vaccine supply chain, and any associated risks (e.g. disruptive forces including weather, civil unrest).

Provide detailed and the latest vaccine distribution information and visualization into potential supply chain disruptions, including alerts from Cold Chain sensors to support risk alerts from vaccine supply chain distribution logistics, and manage last-mile supply chain integrity.

Better understand and assess the operational landscape and respond to potential disruptions; compile project-specific assets into CEM including supply routes, critical infrastructure e.g. cold storage facilities, and points of distribution.

Integrated Contact Management helps drive vaccine adoption and distribution providing hyper-focused contact details to reach vulnerable and underserved populations or those that haven't opted in to receive notifications.

Provide detailed analytics and precise geo-targeted Notifications for state-wide or country-wide mass notifications updating employees or citizens about locations for vaccinations or updates/changes to locations and or schedules, Follow up polling and wellness checks, dosage tracking, i.e. when individuals should take first and the second dose, providing automated and privacy-sensitive alerts.

With the capabilities of the COVID-19 vaccine tracker, monitoring test results for potential adverse reactions to the vaccine as people report them will be twice as easy.

Establish Crisis Communications and collaborations among various frontline workers via chat, web conferencing, secure file drive, task management in facilitating efficient implementations of various supply chain logistics in COVID-19 response vaccine distribution management without any hassles.

Secure clinical communications for Care team members and while providing telehealth for Wellness checks, medical prescriptions, nutrition counseling, Mental health counseling.
To know more about Zapoj, reach us at contactus@zapoj.com