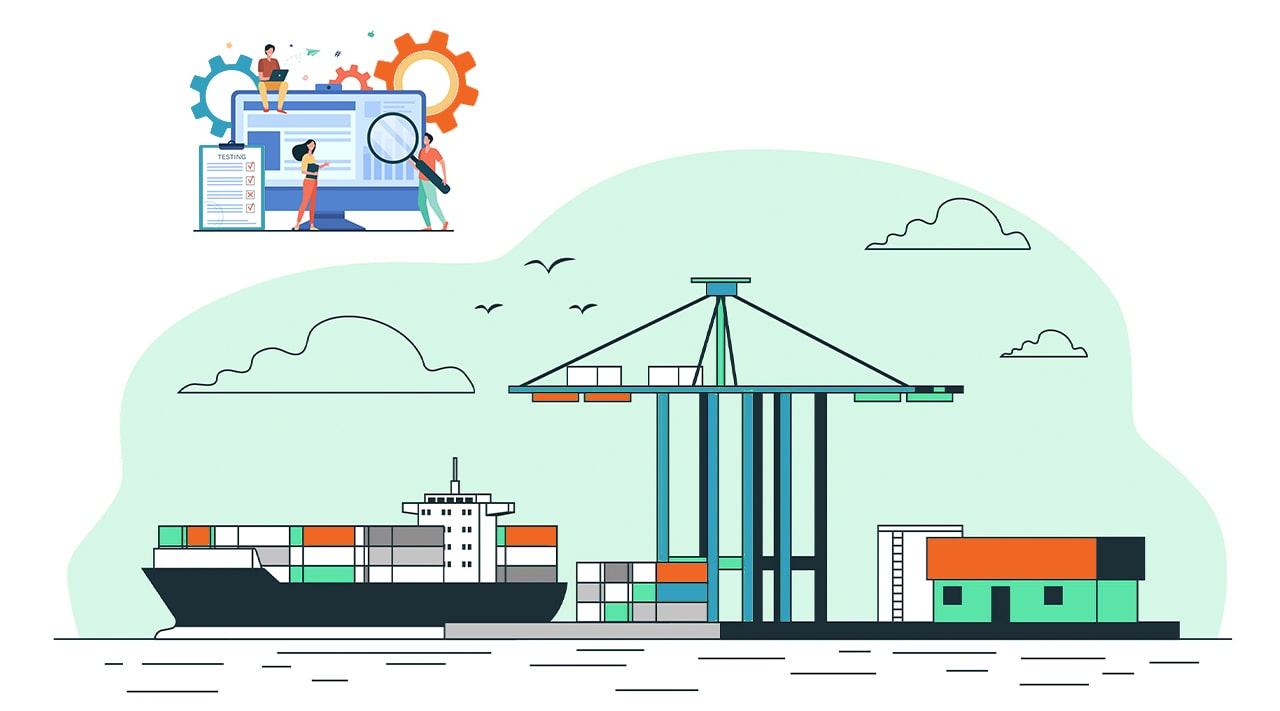 What Will Oil and Gas Industry Need to Mitigate IT System Failure?
Every organization needs Information Systems to optimize massive and complicated work processes with proper optimization of resources in order to boost communication and coordination. Oil and gas industries are huge industries - that need performance-oriented IT infrastructure, and there could be less doubt about it. IT system security is essentially mandatory to enable resiliency, bringing the architecture to the forefront of product success and enhanced user experience.
To improve the exploration, development, and production, Zapoj provides robust IT system support to enable an IT architecture to work incessantly with built-in
capabilities of IT alerting, workflows, and rapid communications. Improving efficiency throughout the oil and gas industry operations using the CEM platform technology is one of the greatest enablement of Zapoj. As the industry needs to integrate its IT systems, it can focus on a few important requirements- interoperability, risk analysis, and coordination.
Maximizing IT Systems  at every level of the oil and gas operation processes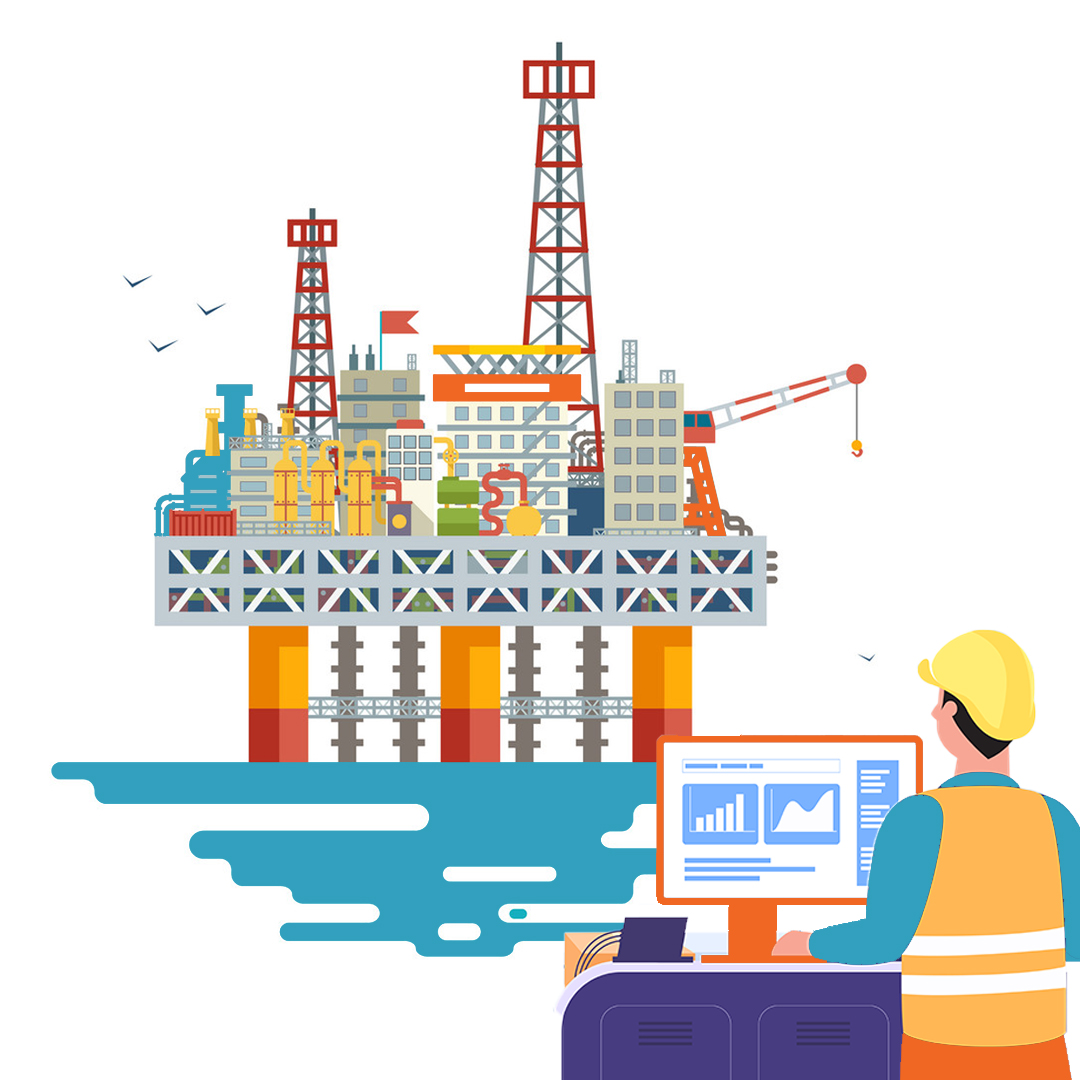 Leaders know the complexity of oil and gas production. Integrating IT systems and bringing data to analysis keeps everyone informed and alerted about any vulnerabilities that likely impact the operations. The mission-critical advantages supported by Zapoj make end-to-end system visibility efficient and fast.
The industry involves three critical stages for resource production - upstream, midstream, and downstream. At every step of the production process, IT systems help streamline operations. From the stage of upstream where exploration and production occur- to midstream processes that encourage storing and transporting of products- to downstream in which by-products are generated, a disparate IT infrastructure is significantly enhancing industry performance.
Leaders know that their participants - employees, like field workers, control central operators, operations staff must leverage a rich and interactive user experience through applications they use-
Specialized applications to keep track of oil and gas workflows 

Sophisticated drilling software to optimize the design for tubing and casing

Word processor or collaboration software to store project-related data in the space of reservoir management 

Enterprise-level collaboration application for employees and stakeholders

Unified communication system to monitor operational systems 

Manufacturing Execution Systems or MES to decide product manufacturing 

Computer-integrated manufacturing (CIM) to control the production process

ERP to monitor oil reserves or wells, encourage track and traceability, and forecast demand 

Human resources systems for employee management and optimization of productivity 
Engineers, geoscientists, and a large oil and gas company staff need reliable and robust application systems that provide the accurate capabilities to perform in real-time.  Making use of these tools on time provides scalability and high performance for resiliency. The system performance and scalability may experience disruptions with the fallout of any of the IT tools, requiring the leaders to build high-grade visualization into its infrastructure to detect IT incidents and real-time alerts to improve Mean Time to Resolve (MTTR).
With Zapoj leveraging visual risk intelligence, stakeholders enable its IT incident management team to make efficient predictability of upcoming incidents involving power outages, system downtime, and cyber security threat. The ability to minimize downtime and its related impact helps leaders drive efficiency, productivity, and quality.
IT System integration capabilities to win back lost businesses
A single architecture that integrates all of these essential IT systems encourages improved work and efficiency. It supports the business by simulating structured and unstructured data to harness actionable insights and encourages collaboration, visualization, decision-making, and problem-solving. In addition to ensuring quality control, Zapoj helps in loss management, allocation of resources to optimize performance, and mitigating IT failure.
Advancing end-to-end IT incident visibility
The need for digitization of business processes across any industry has seen the massive adoption of ITSM tools and monitoring tools. By integrating with the existing ITSM infrastructure, this critical event management platform provides the best capabilities to manage IT incidents.
A unified approach to connecting its dispersed and disparate tools while allowing robust coordination between DevOps, ITOPs, SecOps, field service operators, and stakeholders helps bring critical information to everyone's clutch with ease.
cVisual risk intelligence quickly parses data by removing noise and helps build a common operating picture to gain advanced situational awareness of IT incidents in real-time.
Losing track of any of the IT systems- for example, an ERP that helps track key business process operations, monitor batch of certain products, detect business demands, or help with supply chain management, causes predictable consequences. It costs businesses millions of dollars in lost revenue.
Using location intelligence, Zapoj expands its geospatial capabilities, enhancing the tracing efforts in identifying the particular IT system susceptible to risks or impacts of the critical events ahead of time. As leaders can predict IT incident threats and populate automated IT alerting, they can help launch accelerated recovery efforts.
Reduce response time with automated workflows
Industries need to allocate more resources to develop their IT resources team, which promises to monitor systems and processes appropriately. The analytical competencies to identify threats from data as Zapoj collects through sensors built upon IT systems provide enhanced opportunities to create customized and automated digital workflows. Zapoj populates digital workflows when it detects upcoming threats and sends out accurate alerting in real-time. By reducing heavy responsibilities from the entire  IT team, Zapoj targets only the person in charge of mitigating the IT incident event, improving productivity, and Mean Time to Resolve (MTTR).
Increase future response with reporting and analytics


The expansive nature of oil and gas production across its various territories regularly interacts with massive amounts of data. IT incident handling before, during, and after an incident gives a way to sift through data and enables leaders to prepare a better IT incident event management strategy. Building with the data related to risk mitigation, leaders can use Zapoj that helps them analyze different variables like the propensity of IT incident impacts, how it was tracked, who handled the incident, and what steps the team required to mitigate it. The historical data makes it efficient and accurate for the team to build better on-call schedules and allocate resources so that they can alert their people who can use multimodal communication channels and achieve contexts with every message. Also, team collaboration can be more effective with real-time connectivity, enabling them to make data-driven decisions for fewer impacts on their future preparedness actions.
Combining all necessary after-action reporting for audits, leaders in the oil and gas industry can drive strategic value to their operational processes and have improved action plans ready to achieve the targeted results.
Oil and gas industry leaders are interested in exploring the critical event management side of things to know how it can be more significant assistance to risk assessment, operational efficiency, productivity, and performance without prolonging the time of IT incident or IT system failure.
Taking advantage of dashboard analysis that provides insights into impacts, mitigation efforts, and prospects, they know which areas to work with to better maintain their IT system functionality. Zapoj holds massive potential with its offerings like visual risk intelligence, location technology, and situational awareness.
It can be an extended part of the IT management system to integrate all essential tools, build visualization over them, and ensure their performance at the top level.
To enhance the capabilities of IT systems, leaders can make use of Zapoj and help build resources that contribute to the development of society and the community.
Ask us for a demo,. Zapoj can be your strategic partner in transforming your IT system architecture and helps you achieve a competitive advantage.