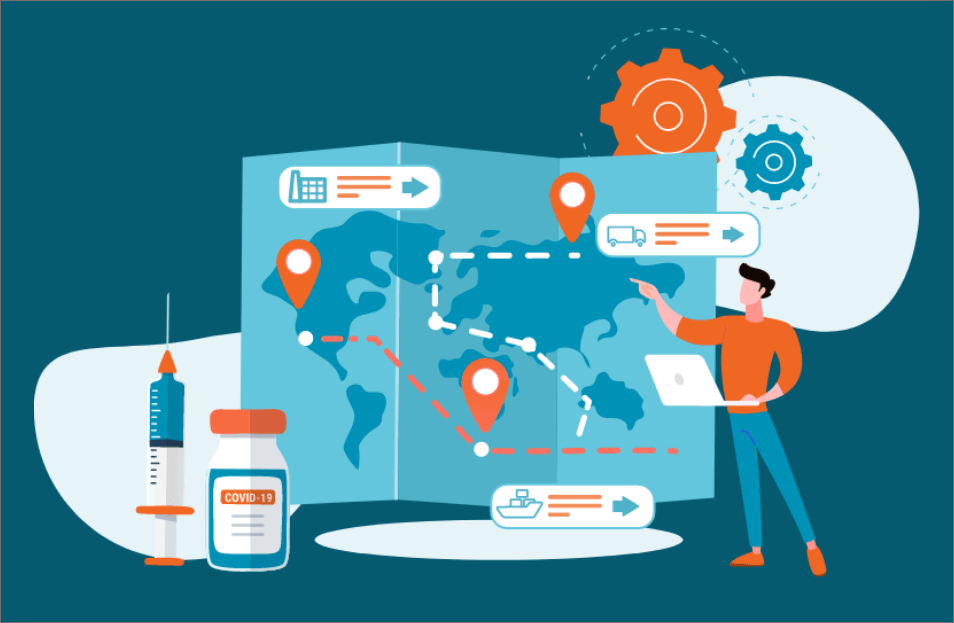 Zapoj CEM tracks COVID-19 supply chain for a successful rollout
The road to COVID-19 distribution from researching and developing eyes to end the pandemic is by building fast herd immunity. Although we have limited doses available, we need fast transit of deliveries. State and local government entities need highly efficient logistics or supply chain management to get vaccines across the specified health centers within the time-compressed period. Time is a constraint, logistics infrastructure needs to have a different approach this time, while we should make efforts to enable broad successful distribution.
At times when the government wants massive manpower to distribute vaccines for its residents, it is challenging to keep track of supply chain management that can optimize its routes and eventually determines on-time vaccine administration.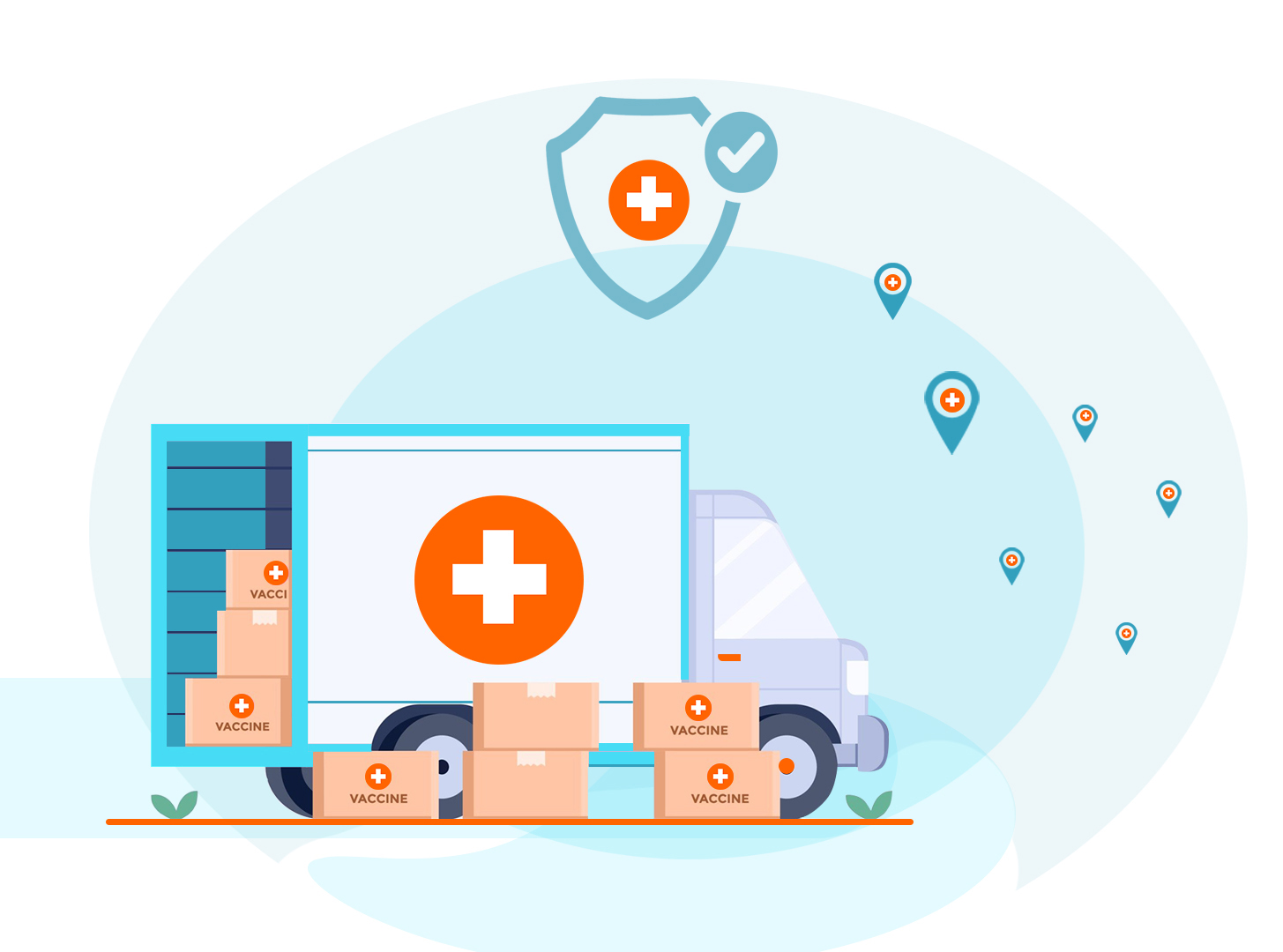 In addition to this, we need to build specialized distribution networks to bring every stakeholder- manufacturers, distributors, medical agencies, and public health officers on the same platform - to implement vaccine programs efficiently for consumers.
At every leg of the supply chain journey, we need a critical event management tool to build connectivity by providing correlated information.
Eliminating visualization hurdles in supply chain
Operational visibility is the key to ensuring where vaccines are and where they need to be. This is even more important wherein vaccine preservation highly depends on the specialized and temperature-controlled cold storage. But, the limited infrastructure of cold storage can increase risks for supply chain delivery and hamper the distribution.
Besides, other disruptions- weather, civil unrest, transportation failures are familiar obstacles that impede supply chain efficiency.
Zapoj can empower future supply chain tracking and government agencies to act more responsibly and address predictable challenges.
Zapoj CEM features some unique built-in capabilities - smart maps and geographic information systems (GIS), making it one of the best supply chain tracking systems with an integrated focus on the power of visualization.
Zapoj helps you collect data throughout the way from manufacturing to distribution in real-time. GIS-based maps give situational awareness to help predict any temperature-related issues or flaws in cold chain management. This helps avoid any damage to vaccines.
With location intelligence, Zapoj can simplify location tracking also to visualize shipment routes and temperature inconsistency. Smart maps improve transparency and let you use emergency notifications to alert your transporters. As a result, you can reroute and avoid targeted locations that may result in any losses. Hence, using Zapoj, you can achieve location-based visualization and improve efficiency in delivering vaccines on time.
Doing away with location issues
The COVID-19 vaccine must reach every interior part of the states and localities. We need to optimize geo-targeted locations where infected residents inhabit and curb the spread of the disease. However, the cold chain also decides where the supply chain during vaccination must deliver and where not. Zapoj CEM enables you to use location intelligence and determine the possible locations.
Minimizing disruptions with immunizations
Zapoj CEM helps build a virtual platform that gives a unified communication and collaboration experience between medical volunteers and vaccinators. Everyone in this loop can get information about the probability of delays, the number of vials delivered, and expected delivery dates. Based on this input, the healthcare administration can easily decide who to vaccinate,  when to vaccinate, and determine the outreach in vulnerable populations or underserved populations with a mass notification system.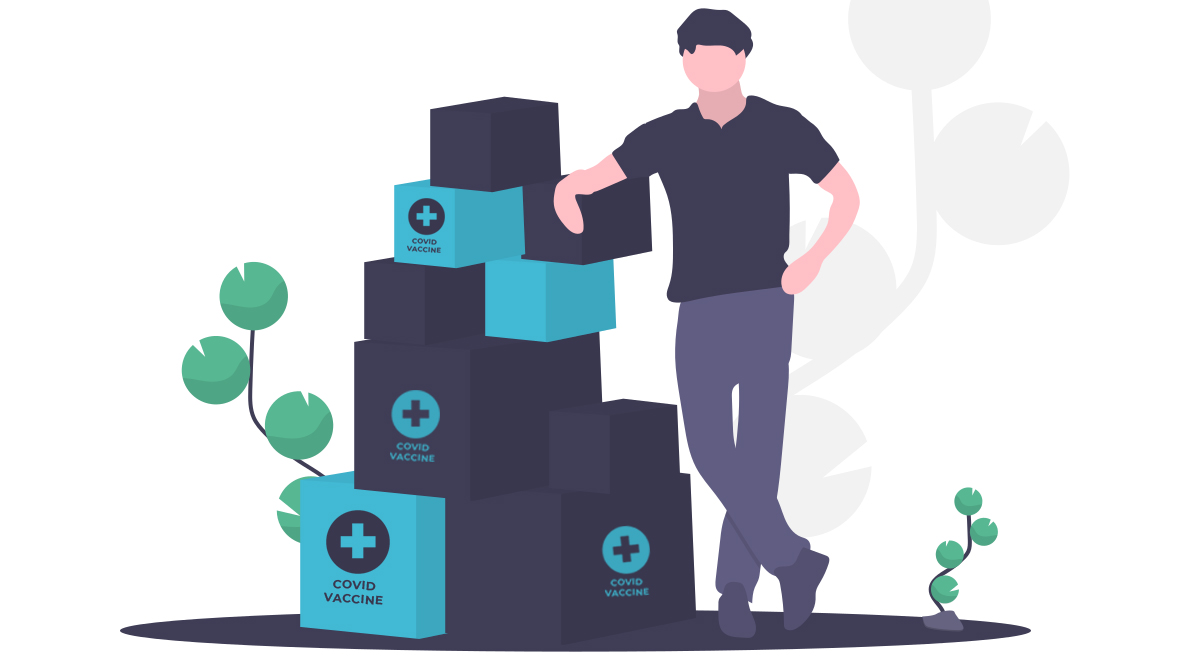 Zapoj CEM gives you the opportunity to build a common operating picture across COVID vaccine supply chain management and makes every process efficient. Get Zapoj CEM today. Contribute to a successful COVID-19 vaccine rollout.