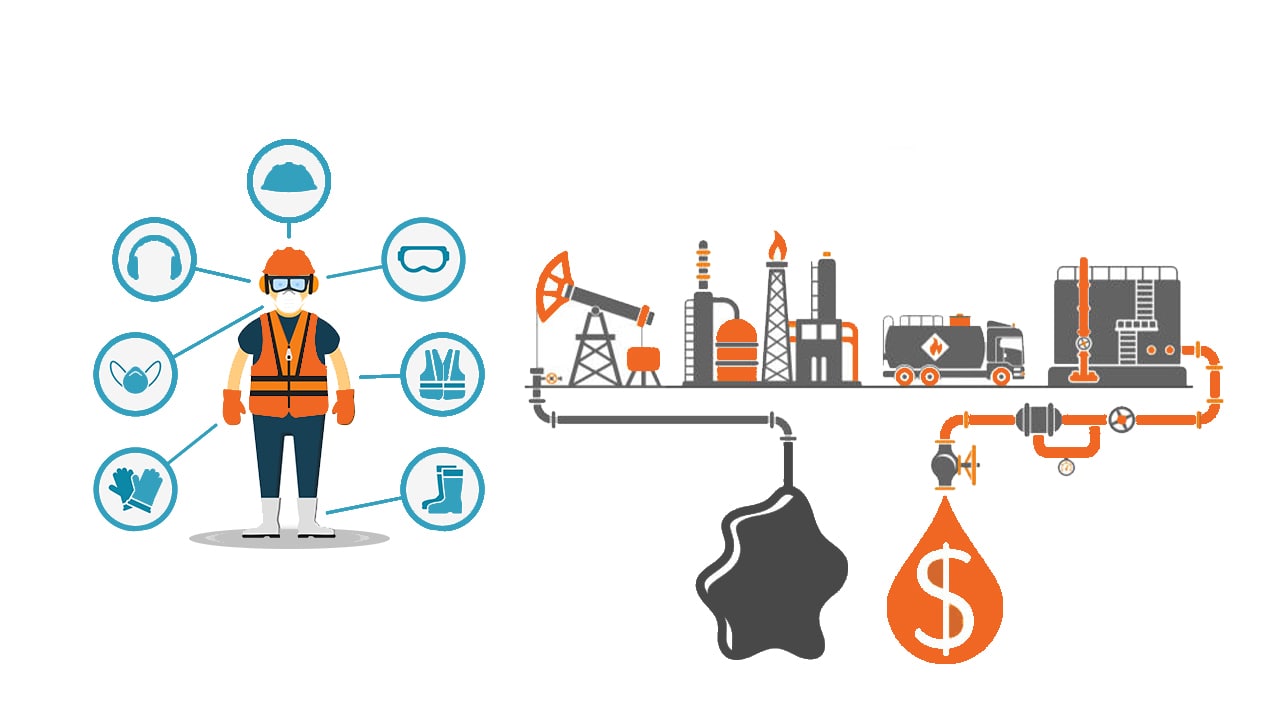 How to Ensure Employee Safety in Oil and Gas Industry
On-the-job risk injury in the oil and gas industry is quite familiar for everyone associated. Oil and gas extraction can be dangerous to workers' health and safety. Employees have high-risk exposure across upstream, midstream, including downstream environments because their operational conditions involve dealings with heavy equipment, chemicals, and end-products.
The regulatory authorities enforce notification and reporting of daily accidents and dangerous occurrences daily, making having robust employee health and safety management mandatory. Key safety and health hazards associated with the three key segments in the oil and gas industry impose greater involvement of security and emergency response team to identify onshore and offshore safety incidents.
The failure to establish a safe environment for workers also means government penalty or disruption of work until the matter is resolved. Facility operators can build a reliable employee health and safety management system using a critical event management platform or CEM tool. Using a CEM tool such as Zapoj which harnesses AI capabilities to manage emergency response is deemed fit to help leaders keep track of every critical incident or future incident, encouraging growth and expansion for the oil and gas industry.
Bolstering employee safety with visual risk analysis 
Occupational health management is part of an emergency response plan for industries that involve a higher rate of vulnerabilities to employee safety. Onshore and offshore drilling, storage, supply including numerous on-the-job responsibilities can cause severe risks to workers' safety.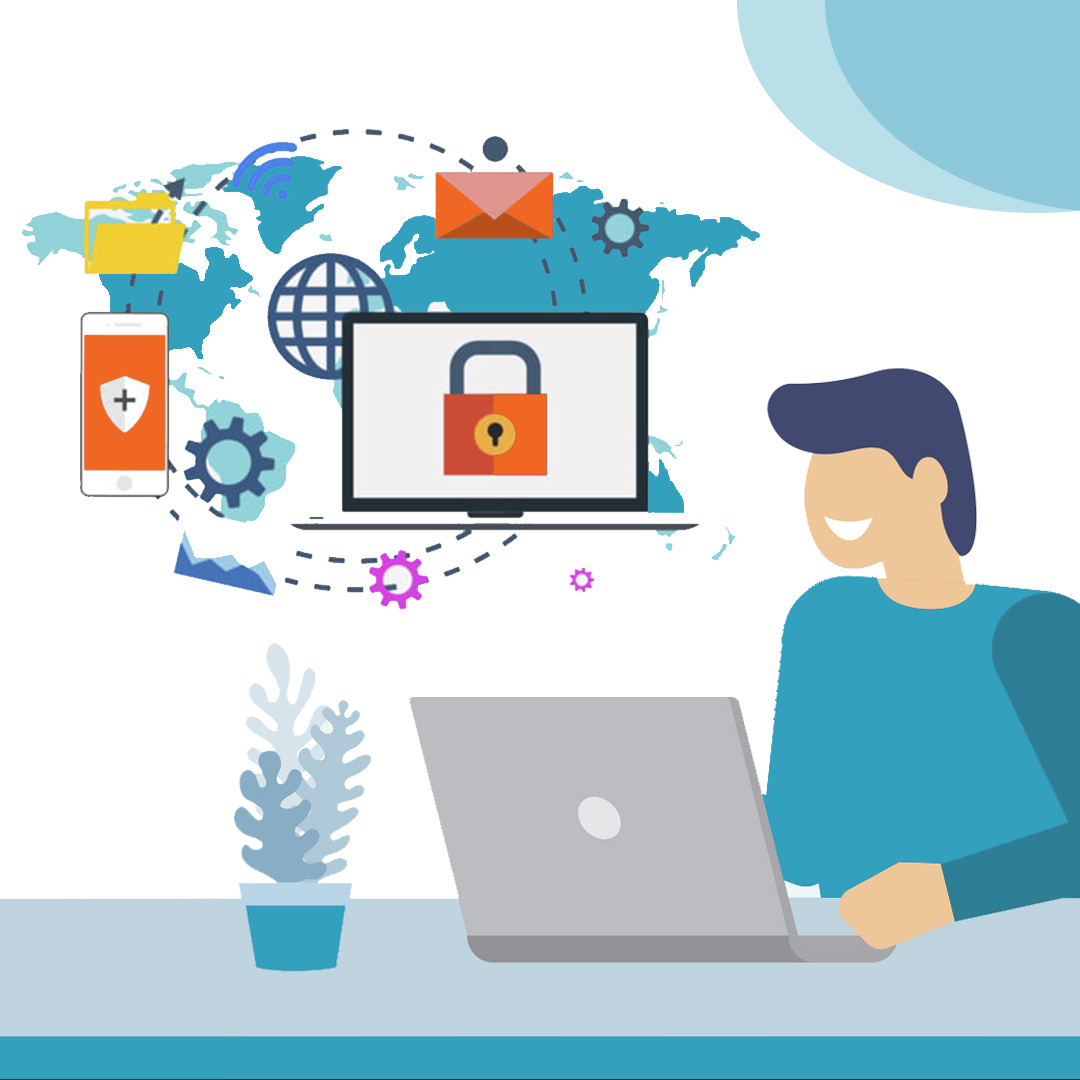 Analyzing the risk landscape and building an understanding of tackling incidents helps supervisors keep workers safe. Every condition surrounding the workplace is necessary to monitor because powerful machinery and flammable materials are not the only safety hazards. Overseeing the conditions all through the day ensures everyone is safe. However, building visibility without an effective ability to mitigate risks does not reap any benefits for leaders, while making it more challenging to allocate resources and get the emergency response teams onboard for risk mitigation.
Visual risk intelligence
that features on Zapoj CEM activates emergency plans and strengthens the team to tap into the potential of location intelligence in the event of a crisis. With numerous potential threats accumulating over the facilities and plants of the oil and gas industry, facility managers or security response teams can gain predictability of the events or scenarios that would occur in changing times.
Vehicle collisions are the primary cause of risk to worker safety according to OSHA.  Ferrying cargo between sites or driving trucks or heavily loaded vehicles to pumping stations are severe examples of increasing health risks. The long distances, way to the sites or destination are always susceptible to vulnerabilities caused by inclement weather, plant explosion or fire, and active shootout. Gaining predictability into how they evolve and what risk factors are there can make understanding clear.
Common operating picture builds trust and effectiveness 
Visual risk intelligence works by helping leaders examine the information collected from disparate sources across the oil and gas plants. Overlaying data on the command center into Zapoj pinpoints in various ways that could pose a serious threat to properties, assets, and people. This way, leaders can build a common operating picture that helps them spot trends in real-time with the accuracy of situational awareness.
Any critical threat occurring throughout upstream, midstream, and downstream locations can be avoided using robust risk intelligence. In critical situations, using a crisis communication system or emergency response alerting system, security officers or emergency response teams can communicate the right message of hazards from many sources including on-site or off-site accidents.
Track employees in danger's way 
In between numerous threats of hazards, keeping people safe is the highest priority for the leaders - which is an important criterion to maintain employee safety norms.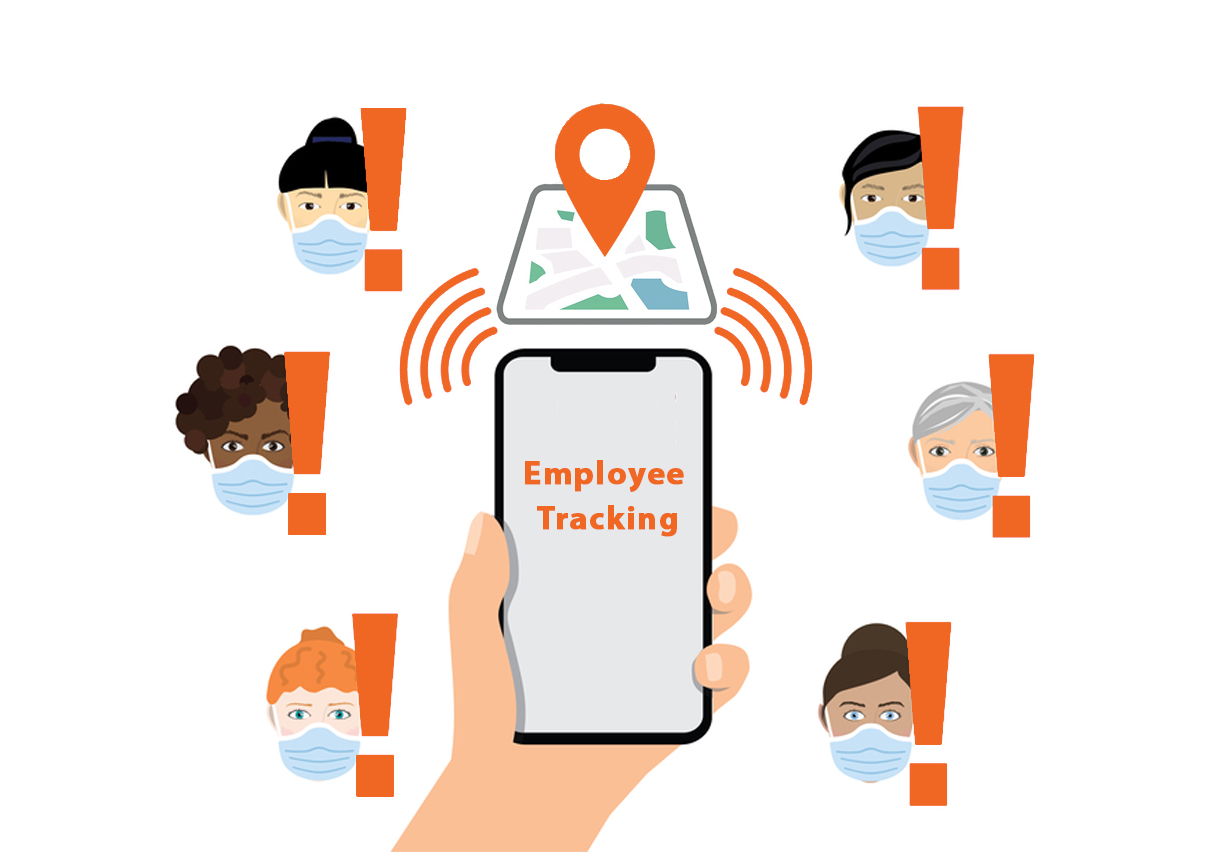 Before, during, and after a critical incident, an emergency team must ensure they are available to provide adequate safety support to their employees. For example, if a factory is inundated or attacked by man-made disasters, reaching employees in harm's way is the first necessity.
Location intelligence is key here. Zapoj leverages location technology into its critical event management platform, enabling leaders to use its geographic information capabilities. No matter where the employee is located, the built-in location intelligence makes it possible to trace the location of the person in an emergency condition. By providing the right information, the employee gets safety support which keeps him out of danger. The proactive employee safety support helps leaders ensure operational efficiency and productivity.
Keep everyone updated with the emergency system or alarm system
In the oil and gas extraction industry, incidents that occur through struck-by, caught-in, and caught between moving vehicles and powerful machinery can make information be rapidly available to the right person in real-time through a fast and scalable mass notification system. Besides using an emergency notification system, employees can keep themselves informed and updated about the upcoming threats by registering themselves to the employee database offered by Zapoj through its smart contact center. In times of emergency like fire or active shootout, emergency alerting can trigger a person who can be in harm's way to keep him notified and alerted.
The messaging used in the emergency notification system is pre-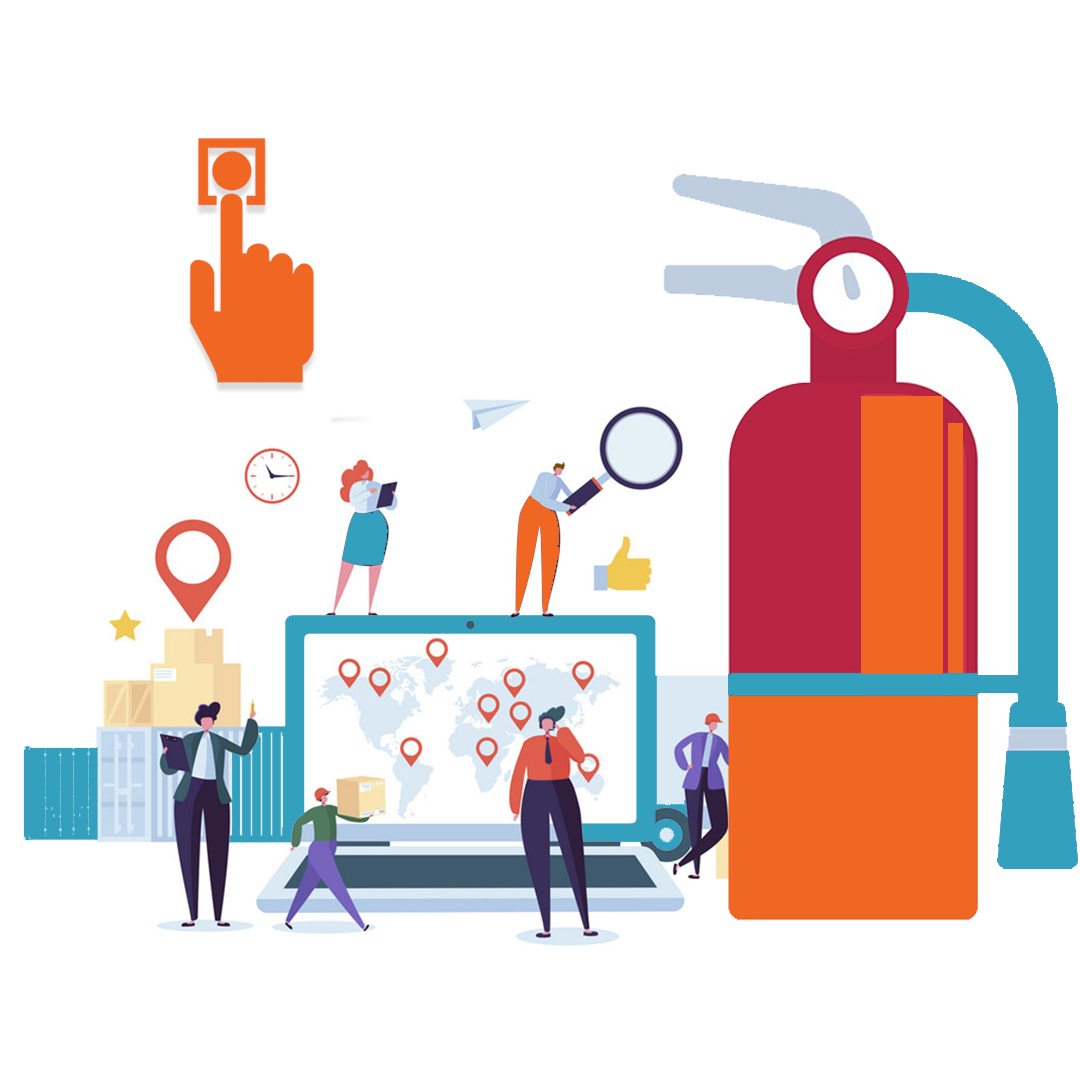 configured and automated as it detects vulnerabilities like an explosion or chemical exposures. The flexibility of automation makes sure that information reaches at the right time as and when needed without causing information fatigue. Simultaneously, the message escalates through multimodal channels, so it reaches the person who needs it to get out of the trouble immediately. On other hand, the rescue team can use emergency notifications or multimodal communication capacity which provides the flexibility of voice calls and messaging to better coordinate and facilitate rescue operations.
Build enhanced emergency response strategy using audit and review 
With a robust emergency mitigation plan, the oil and gas industry can ensure the well-being of their employees and the resiliency of their operations without maximum impacts of the hazards at the sites. If in case, the emergency response team is unable to implement their plans and take control of the incidents, it may have opposite impacts on their operations, - not to mention- the government penalty for the violation of employee safety could be a huge blow to the growth of their operations.
The ability to analyze risk on a regular basis in identifying hazards is a reliable solution to assess various indicators of failure. Zapoj makes risk assessment easier with its enhanced capability of audits and analytics. The frequent tracking of health and safety risks can reveal indicators, which suggests better methods to handle risk to employee safety. For example, if during a flood, employee outreach gets delayed or fails, Zapoj helps spot data that can pinpoint if it is due to the wrong configuration of automated workflows or the incapability of a particular person to use the system. Based on data, leaders can troubleshoot their notification system or educate their emergency response team to get hands-on training for effective application.
By providing after-action reporting and analytics, Zapoj enables leaders in oil and gas companies to prepare foolproof emergency response strategies and enhance their capabilities to build a performance-driven organization.
Provided the dangerous ecosystem of the oil and gas industry, leaders need to ensure employee safety. This is mandatory for compliance with the health and safety regulations. Zapoj not only provides support to employee safety but also ensures better control on risk mapping and mitigation. With enhanced risk assessment capabilities using its visual risk intelligence, location technology, and crisis communication, Zapoj helps implement various critical threat control measures, which reduces costs associated with allocating resources for mitigating accidents and incidents.
Implementation of powerful employee safety procedures using Zapoj enables leaders to build enhanced relationships with stakeholders and employees-inspiring the workforce to become more productive and efficient. Also, Zapoj helps in getting a competitive advantage in the evolving scenarios and enhances brand image.
Want to build a safe workplace and compliance in the oil and gas industry? Get Zapoj. Schedule a demo today.