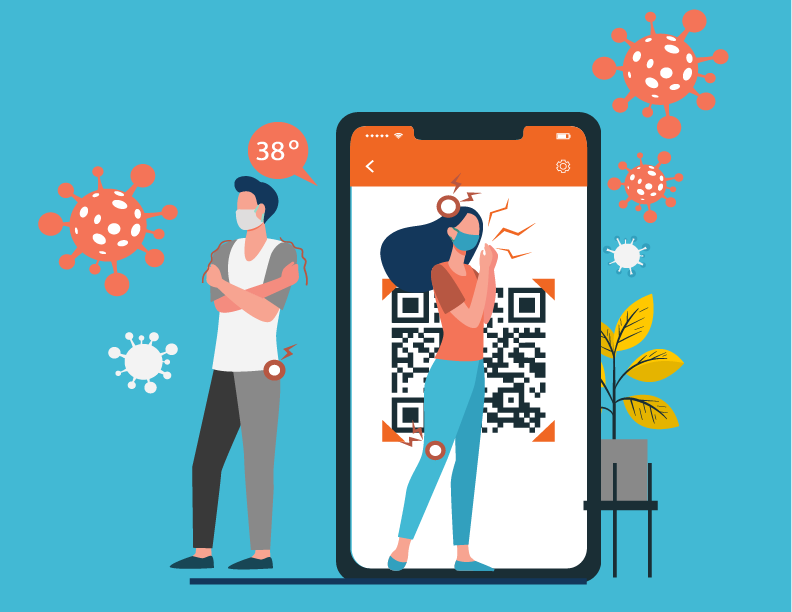 Zapoj Empowers Businesses to Implement Infectious Disease Tracking
Today's business needs to be resilient at all levels all while ensuring disease is far beyond the reach of your employees and people to give them a safer experience. Infectious disease tracking is key to staying ahead of infectious disease risks, preventing your employees from being exposed to infection, restricting transmission, ensuring employee wellness, and boosting their readiness to join offices. Zapoj CEM platform is a powerful end-to-end infectious disease tracking or contact tracing software helping business boost their confidence to facilitate the return to work as seamlessly as possible.
Zapoj CEM platform keeps businesses ahead of the COVID-19 vulnerabilities
Zapoj critical event management software harnesses the power of Artificial Intelligence to deep understand the source of the infection so businesses can hurriedly get insights into where is the risks generating from, how's the impact going to be, and finally it simplifies decision making.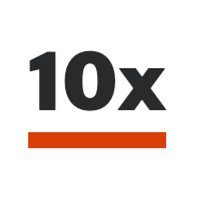 Leveraging this critical event management tool, it will be 10x easier to identify risk patterns related to COVID-19 in real-time which means you can take immediate action that restricts the spread of the disease and keep with government compliance.
How it works?
Zapoj CEM is more capable than Bluetooth-enabled contact tracing mobile apps.
The data accuracy is not always at par standard with what governments or organizations actually need to handle disease efficiently using Bluetooth contact tracing apps. To pull information from people being in the proximity of infectious persons or personally infected, apps must require people to give consent to use it. Owing to this fact, privacy becomes a concern for these people, limiting the collection of adequate information.
Harnessing the CEM capabilities of Zapoj; businesses and individuals can get better versions of infectious disease tracking flexibility.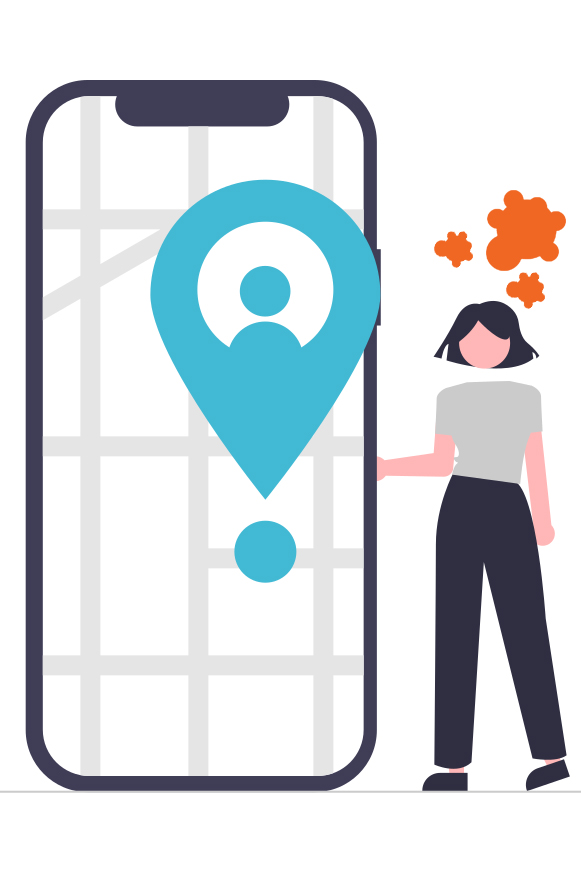 COVID-19 tracking means you have risk intelligence in place to help your business keep track of contact events that may cause infection. Based on the fact of this information, businesses can immediately notify the person who has been in contact with the infected person. On a broader scale, organizations can identify potential threats to their employees, notify them to be extra cautious, suggest tests, and respond accordingly to ensure their wellness.
Without having to violate employee privacy, Zapoj gives every organization an opportunity to use location intelligence or awareness of their employees to accelerate the process of infection disease tracking.
Comprehensive location-tracking with Zapoj
Zapoj flexibly adapts to your organization's contact management system which you've built for different purposes. On the other hand, if you don't have such contact management, Zapoj CEM allows you to create a contact database that works in tandem with your organization's compliance policy.
Location-based infectious disease tracking becomes much easier with available data such as GPS signals, addresses, contact numbers, Wi-Fi location. Zapoj dashboard provides situational awareness into identifying the person through an in-depth route mapping where the COVID-19 positive person may have moved about and uncovers other contacts with potential threats. With all tracked contacts being identified and notified, you can easily strategize isolation, wellness programs, and restrict the infection from spreading.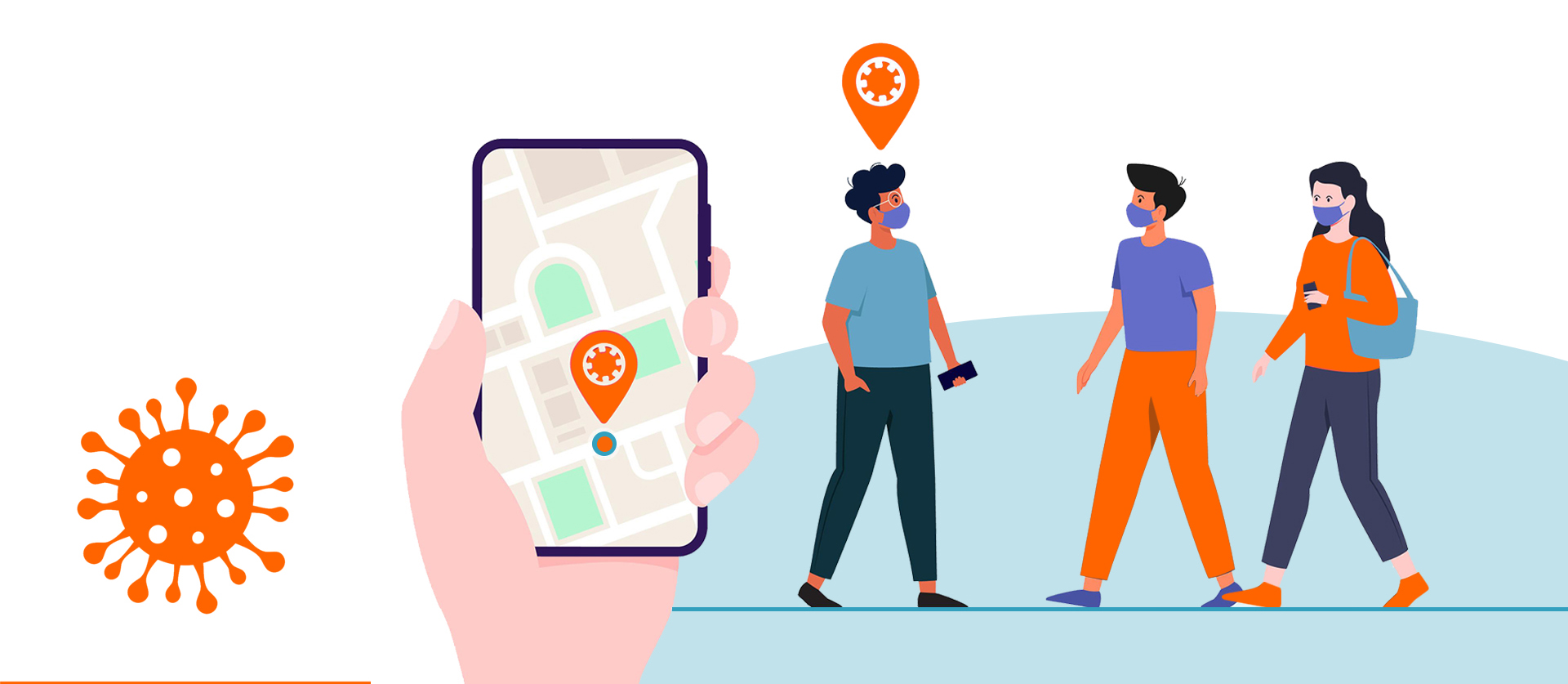 An advantage with Zapoj CEM is that it has built-in mass notifications and emergency alerting systems. So, not every end-user has to download it. With an accurate COVID-19 infection update in your hand, you can automate notifications or alerts right through the Zapoj dashboard which reaches the right person at the right time via a multimodal delivery path. It can be social media alerts, texts, emails, voice calls - so anything that your employees use which ensures every critical message works effectively with real-time feedback.
Geofencing and location tracking - these two intelligent tools embedded in Zapoj gives efficiency in density management in shared paces like conference rooms, cafeteria, and other places. This is a way forward to keeping you ahead of all potential threats, making risk assessment easier. It also ensures you embrace the return to work rapidly and provide a safe place for your employees to mobilize your operations.