Zapoj CEM ensures ceaseless supply operations
Delivering consumer goods and services is central to success and competitiveness for cutting-edge hi-tech industry. Some of their large clients for instance cloud providers, hardware manufacturers of servers or switches, or contract manufacturers and original equipment manufacturers need speed in supply chain management.
The hi-tech industries are thriving on supply chain efficiency when it comes to meeting the demand surplus or usual consumer supply. Like any other industries, hi-tech leadership and financial analysts focus on the fulfilment of high demand world-class products. Thriving on this expectation can be a reality with manufacturing and distribution when they take place on time.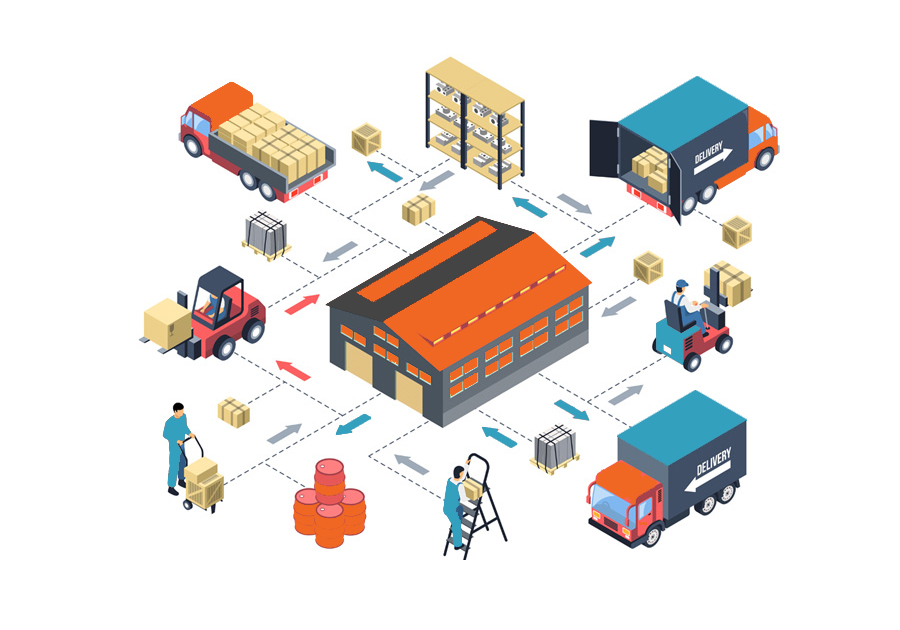 Leveraging granular-level supply network visibility streamlines vast and complex supply chain operations. It means leadership can find solutions for supply chain disruptions to critical events, production gap, demand deficit, and logistics failure. So, supply chain resilience is the key objective for hi-tech leaders, they can achieve with the Critical Event Management or CEM tool.
It is already a fact that a hi-tech supply chain is nothing less than a complex and diverse pool of operations. Hi-tech leaders feel the continuous pressure of the critical work process. Starting with the raw material supply to the sourcing and manufacturing of finished goods throw massive challenges for them. Ensuring cost-effectiveness and maximizing ROI through logistics management, they can build a robust brand advocacy and bring consumer satisfaction. With ever-increasing challenges, stakeholders can understand the proper utilization of CEM tools gives them a realistic solution to their ongoing challenges.
End-to-end supply chain responsiveness
Zapoj CEM has enhanced offerings to help leaders optimize supply chain processes at every level. It means our critical event management tool which is driven by location technology and visual risk intelligence can offer end-to-end solutions to supply chain needs.
The common architecture of any supply chain network houses ERP, MIS and other tools and equipment for a steady progress of processes. Failing to perform at any level brings with it unexpected disruption of production and productivity. The workforce loses productivity time, meaning it is a lost productivity without core objectives reaching its goal, while giving out compensation for those lost hours.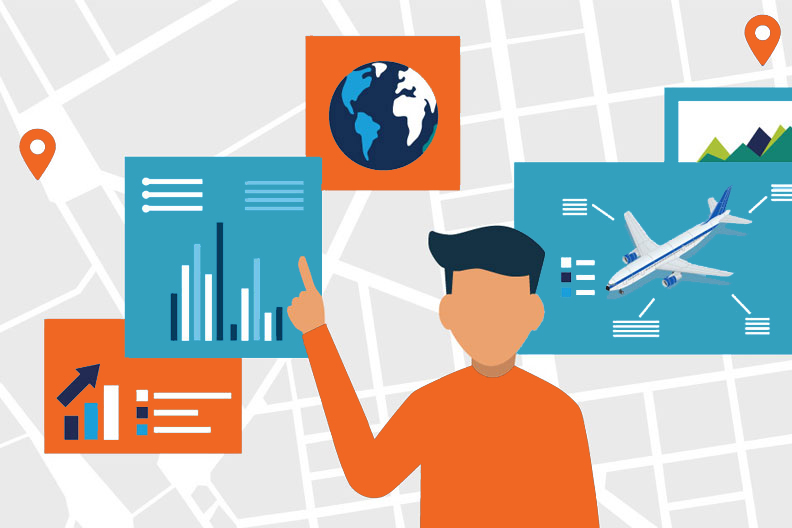 Additionally, the detachment of any supply network can abruptly create expensive downtime. However, the biggest benefit supply chain managers in the hi-tech industry can bring to their operations is leverage CEM to develop deep understanding of where each of their critical components are and how they are doing - always in real-time.
Aligning with IoT devices at operations and production units, location technology in Zapoj CEM can identify high-risk components at the right locations. These components can either have no immediate resources to replace them or without any assistance that can restore them back to operative capabilities. Zapoj simplifies the process of locating abnormal supply chain tools and gains understanding of risks from IoT devices. It excels in risk identification because
1. It is powered by visual risk intelligence.
The benefit of  AI/ML or deep learning technology is that Zapoj integrates into its CEM capabilities visual risk intelligence that helps analyze unstructured data derived from IoT devices on supply chain systems. Layering it over the dashboard to build a common operating picture helps build a holistic vulnerability assessment behavior.
2. It encourages rapid responsiveness.
intelligence is a critical component in Zapoj CEM that identifies high-risk areas without an emergency response team having to struggle with guesswork and come up with a confused solution. They adapt to their disaster recovery preparedness rapidly and encourage resilience through quick remediation of system disruptions or real-time system replacement.
3. It moves your people and processes.
People and processes can move out of stagnation rather than being interrupted by the disruption for a longer period. Zapoj has a cloud architecture that makes its application easily understandable by people. As supply chain management leaders need robust communication and collaboration tools to connect in a real-time, Zapoj provides that ability with the capacity to create a conference bridging and seek data-driven and contextual decisioning. The collaborative effort can reduce fatigue of decision makers and help them initiate a rapid and effective recovery response.
Global operating picture on the supply chain operations
Streamlining technology manufacturing and distribution is critical to managing global supply demand. However, the uncertainty of critical weather conditions, active shootout, or public unrest can impact their bottom line.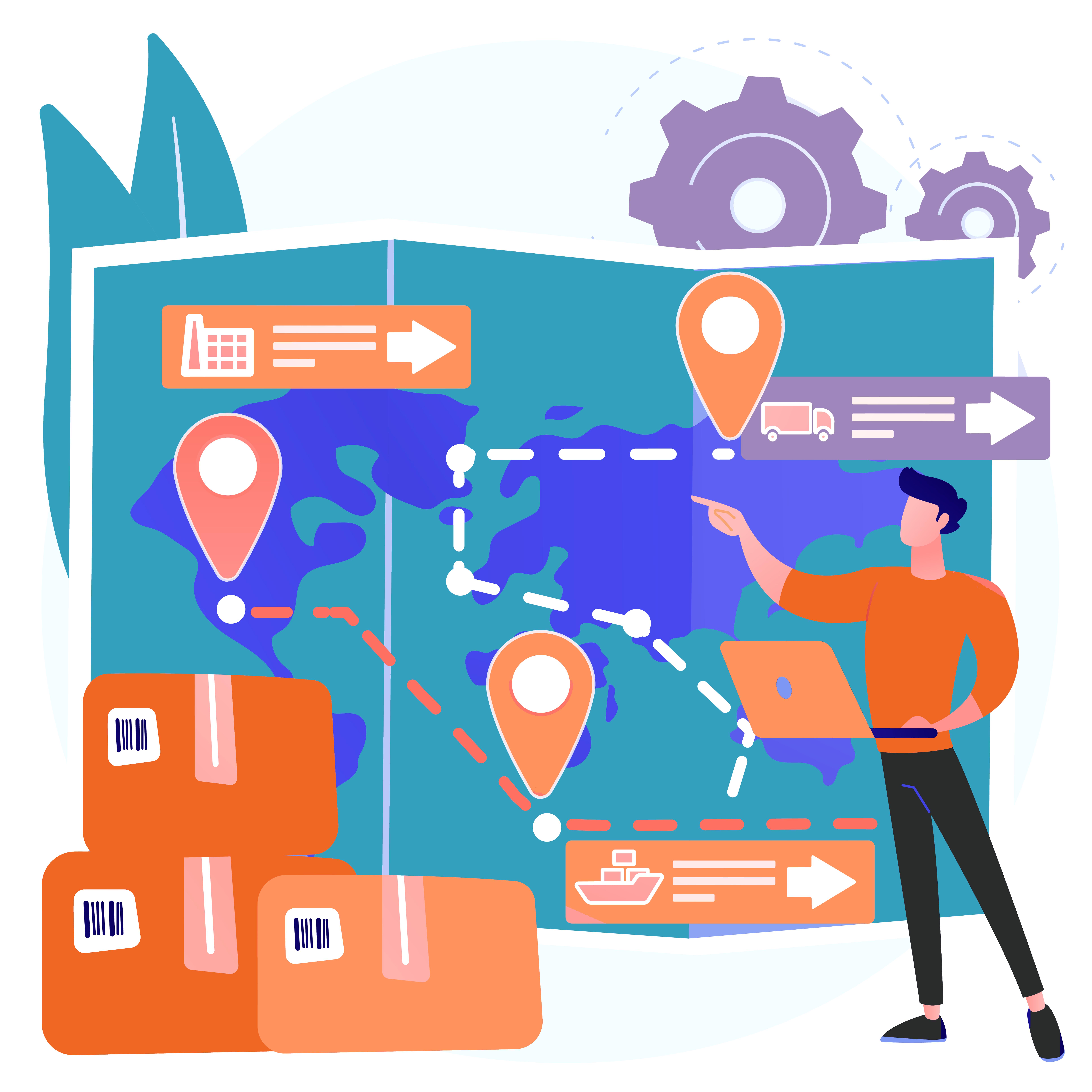 Depending on the interconnectedness of IoT across smart factories, supply routes, and everywhere that supply logistics pass through, leaders can build visualization upon the global operating picture. Any disruptions which are likely to impact the efficiency of workforce, systems, procurement of productions, and distribution are easily communicable via global operating picture. Hi-tech leadership can use the visualization to identify threats to their operational assets in real-time rapidly.
1. Gain situational awareness:
As supply chain moves, leaders increase their attention towards identifying complex operations and the potential impacts to their assets. Tracing them along the way can be critical to mitigating risks and ensuring business continuity. Visual command center brings the global operating picture closer to the security team. Zapoj CEM's builtin capability easily works with IoT devices and pulls thousands of data feeds. By leveraging data from dispersed systems, weather data, news media, and social channels, it improves access to critical information. With better situational awareness of the adjourned locations or anywhere between supply routes, they can know how to react to the specific threat to their supply chain operations.
2. Real-time tracking and rerouting of logistics:
It is not always easy to know how logistics are sweeping through its destination owing to the frequency of critical events. As it is already in transit, preventing vulnerabilities to the assets and operations can be difficult to achieve. However, the better approach is to connect with the response teams and help optimize supply chain management.
For hi-tech supply chain managers, it is about monitoring thousands of locations, warehouses, and multiple sites to track its ongoing operations. The manual tracking could be none less than a trouble and exhaustive because these are prone to errors and irritable. Integrated upon one single platform like Zapoj CEM, it can help them visualize what is happening to the customer shipments - or if they are facing delays for border clearance or traffic seizure. The best thing they can do to minimize the impact of the disruptions is send the real-time alerts to the response team.
With a shared view into the disruptions, management can take a collaborative approach to optimizing logistics.  The supply reroute can find the best navigable route to reach the destination where the impacts are less effective.
Zapoj CEM is quick to recognize changes to the operational efficiency or the locations supply network lives. With leaders prioritizing rapid remediation of supply disruptions, Zapoj builds a robust response and critical event management system, which has multidisciplinary capabilities to progress supply chain operations.
The real-time tracking of threat landscape to its infrastructure, logistics carriers, people, processes, and technologies helps them prevent the impacts at speed. Managers are confident about their supply chain management and their efficiency to be less likely to face disruptions for a longer period. Mean Time To Respond or Mean Time to React sits at the core of the Zapoj architecture, which helps operations continue rapidly. Hi-tech leaders realized that people, processes, and tools can perform well through coordinated responses, which keeps them well-informed and protected from threats.
Get Zapoj to work with your supply chain systems. With a coordinated response and real-time threat alerts, your supply chain assets, people, and processes can perform and evolve at scale.
Need to know more about Zapoj?