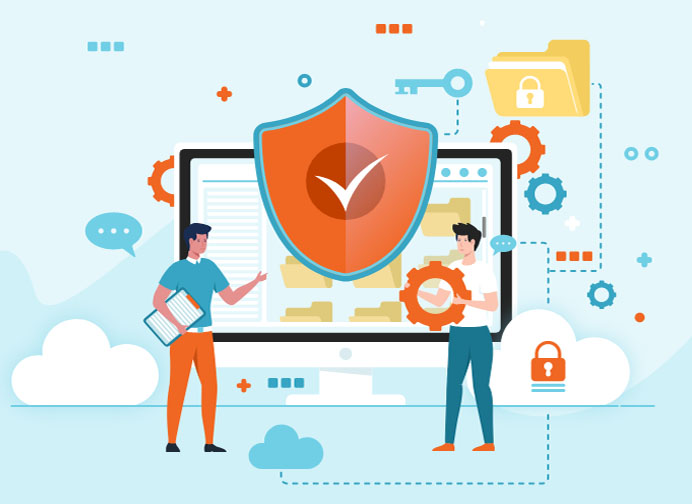 Preparing CSO/CISO for physical and digital threats
How CSO or CISO need to prepare for physical and digital security threats
Cyberattacks, once an underrated topic to discuss, suddenly evolved into a huge concern for organizations after the COVID-19 pandemics forced businesses to stop their operations. With so many uncertainties still doing rounds, especially the ongoing second wave of the pandemic and the probability of the third wave, cybersecurity is capturing high attention to meeting agendas across the board for CSOs/CISOs. The continuous challenge to meet the safety and security standards that could ensure network wellbeing, employee mental and physical health, and business resiliency is becoming more exacerbated. Adjusting to the new normal of hybrid work culture needs to pay more attention to protecting high confidential corporate data while encouraging safer work from home environment. Meeting these high expectations can help CSOs and CISOs keep up with employee productivity, business continuity, and revenue generation.
Cyber threats- an evolving challenge for CSOs and CISOs
Home workspaces were the only devices made available to most workforces as soon as the lockdowns began. Organizations with little to no adequate resources at hand quickly nodded to these norms without measuring their effects. But, the saddest part, many organizations, especially small-scale organizations failed to provide a cyber-safe telecommuting ecosystem. The sudden scenario exposed the organization's security at risk and led to cybercrime inadvertently.
As per reports from National Cyber Security Center, there was an increase in cyberattacks during the pandemic. WFH was the leading cause of this concern because of the lack of inherent protective home devices.
On top of it, telecommuting is a critical step towards making public health measures effective to curb the virus outbreak. Organizations encouraging this protocol have been facing novel challenges due to the more complex nature of employee health safety standards. Also, not being able to work in a centralized environment, employee communication took a hit, impacting their mental health and also decreasing productivity.
Classification of physical and digital threats organizations are facing
As businesses reopen after months of lockdowns, organizations face dual challenges
Maintaining COVID-19 compliance to ensure the physical security of their people.
Maintaining digital security to prevent cyber threats like scams, phishing, and more.
Physical threats
Physical threats are those components that pose risks to mental health or overall wellbeing. In between reopening and reclosing of businesses, the most grueling challenges for organizations or security officers are to maintain social distancing norms at office premises, maintain a proper screening process to identify COVID-19 symptoms so as to be alert, and aid in preventing the transmission risks. The incapability to maintain the basic norms can result in so many issues
Transmission of infectious disease at large

Mass infection of employees

The shutdown of business operations

Revenue losses
Apart from the pandemic threats, bad weather, natural disasters like floods, cyclones, or man-made disasters like terrorist attacks, or active shootouts cause the same consequences for businesses.
Digital threats
Digital threats are information shared online via websites, emails, or landing pages, or social media can deliberately cause risks to physical or information security risks.
One of the key digital threats that invited risks for CSOs or CISOs during a pandemic
Social engineering
Social engineering scams are proliferating during the pandemic. Many novel tactics of social engineering have surfaced in the wake of COVID-19. Employees are an easy target for cyber intruders to infringe data or steal important credentials.

Video conferencing led to data breaches for more than half a million people.

A phishing scam shouldering on the key interest of people to get updates of coronavirus related news also deceived.

False emails containing malware caused disruptions to IT systems.

Phishing emails with malicious links siphoned off millions of dollars.

Phishing-related data breaches related to WFH are likely to cause $137,000 worth of losses.
Due to these evolving situations, organizations need to boost employee cyber-security training more than ever, which is a growing challenge for them to.
Threats to concentrate on while an employee is working from home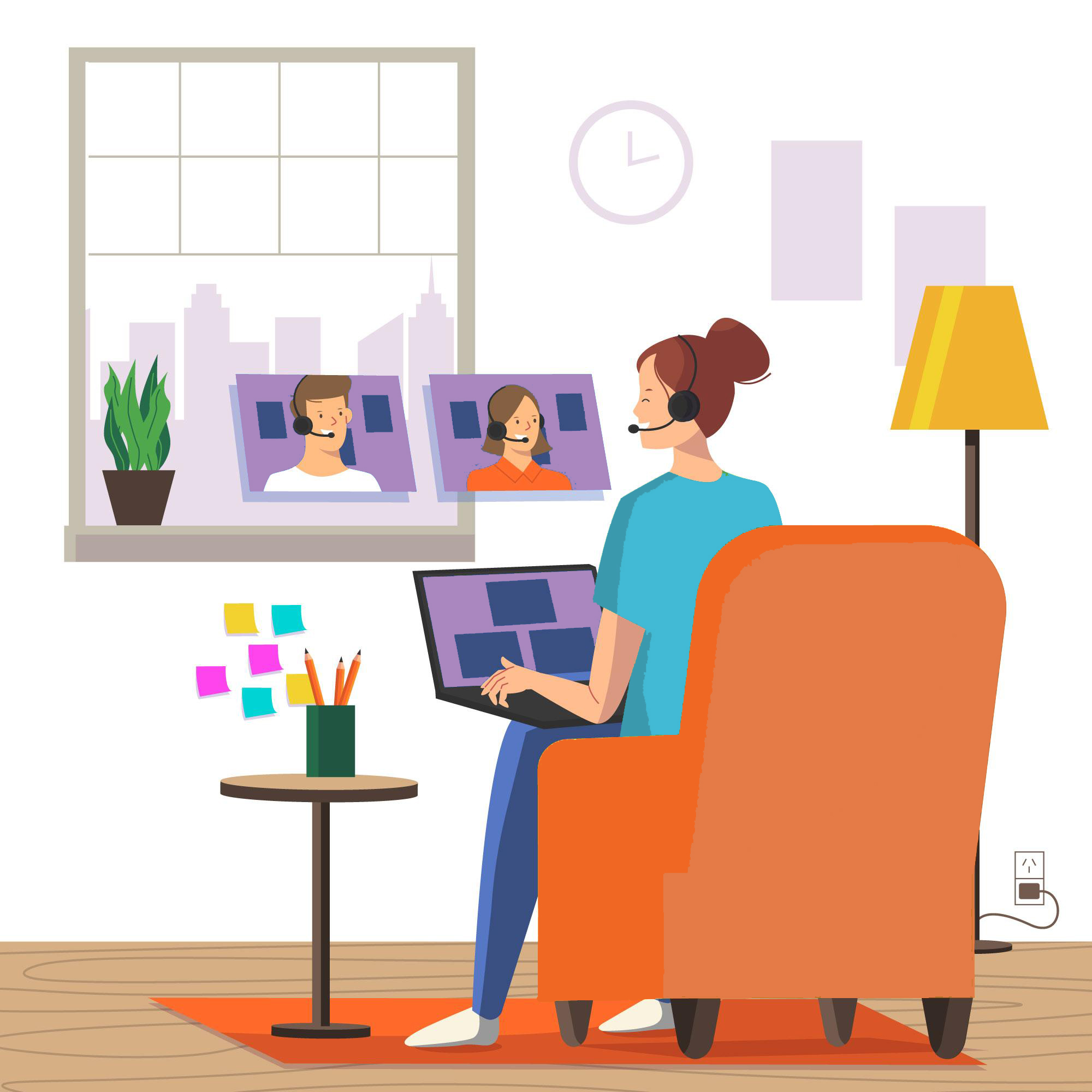 So, due to the changing norms of work culture in society, we have a reduced workforce, putting more pressure on the employees. Not able to comply with the new work from a home ecosystem, employees tend to compromise their mental health. Away from a supervised environment like that of an office system, mindlessness may crop up. Additionally, working from home does not offer the similar degree of cybersecurity that the office follows. Besides, there are a lot of threats to home devices
Absence of regular anti-virus or anti-malware scans

Lack of sophisticated cyber threat prevention measures

Weaker Wi-Fi networks, which is susceptible to cyberattacks
All these are a great opportunity for hackers or cybercriminals to prey on personal devices to steal corporate files and data and pose threats to organization reputations.
However, be it physical or digital threats, a CEM platform provides organizations with capabilities to implement immediate critical communications, keep everyone informed of the evolving situations, and prevent the risks before it becomes a huge organizational risk.
How CEM helps CSO / CISO during uncertain times and how it improves response times during physical and digital security threats
Zsuite CEM platform is built to handle critical information in a more flexible way that helps organizations with IT incident management, disease prevention, and business continuity. Some of its sophisticated features guarantee a great level of flexibility and agility to curb major incidents or critical events quickly.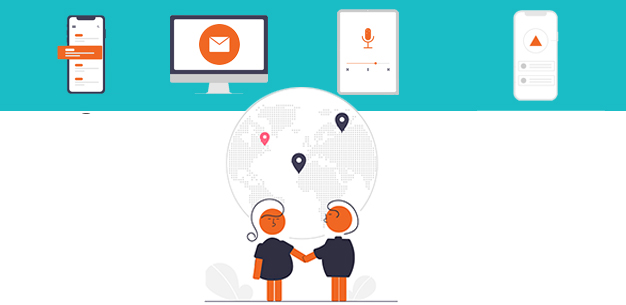 Critical Communications
To simply put, critical communications give organizations the ability to communicate before, during, after critical events. Zsuite features robust crisis communication features to help CSOs/CISOs design their recovery plan to mitigate threats that stem from physical or digital threats.
Two-way communications, multi-channel message delivery, mass notifications, critical alerts, comprehensive contact center along with powerful pre-built message templates make handling crisis communication effortless and efficient. Leveraging these tools can speed up the communication process for CSO/CISOs, keep stakeholders, partners, and employees informed, and give them much-needed resources to communicate at the right time with the right person. Hence, critical communications can improve response time, thus accelerating the recovery process.
Situation awareness
Zsuite unleashes the power of data intelligence to identify risks at granular levels. As this CEM platform helps capture unstructured data from different sources, CSOs can have data relevancy and therefore, enjoy the flexibility of connecting dots, and find missing links. This is probably a faster process to gain situational awareness of the evolving situations, which gives the organization a competitive advantage in identifying risks and opportunities, allocate resources, and communicate efficiently with everyone exposed to risks.
Common operating picture
In-depth visibility into how the critical events can evolve with the changing time or location is an ideal mechanism that provides a common operating picture. It is situational awareness that improves understanding of the critical events for every emergency response team or CSOs/CISOs. Based on what organizations see on the system improve their action plan. It becomes easier to predict threats to physical or digital assets, determine ways to mitigate risk, improve future plans, and help boost business resiliency.
Zsuite CEM is pioneering ways to combat the growing challenges of COVID-19 threats or familiar critical events to businesses. Whether you move to hybrid culture or still follow the traditional operating model, you need the expertise of Zsuite CEM to prevent business threats. Schedule a demo today.