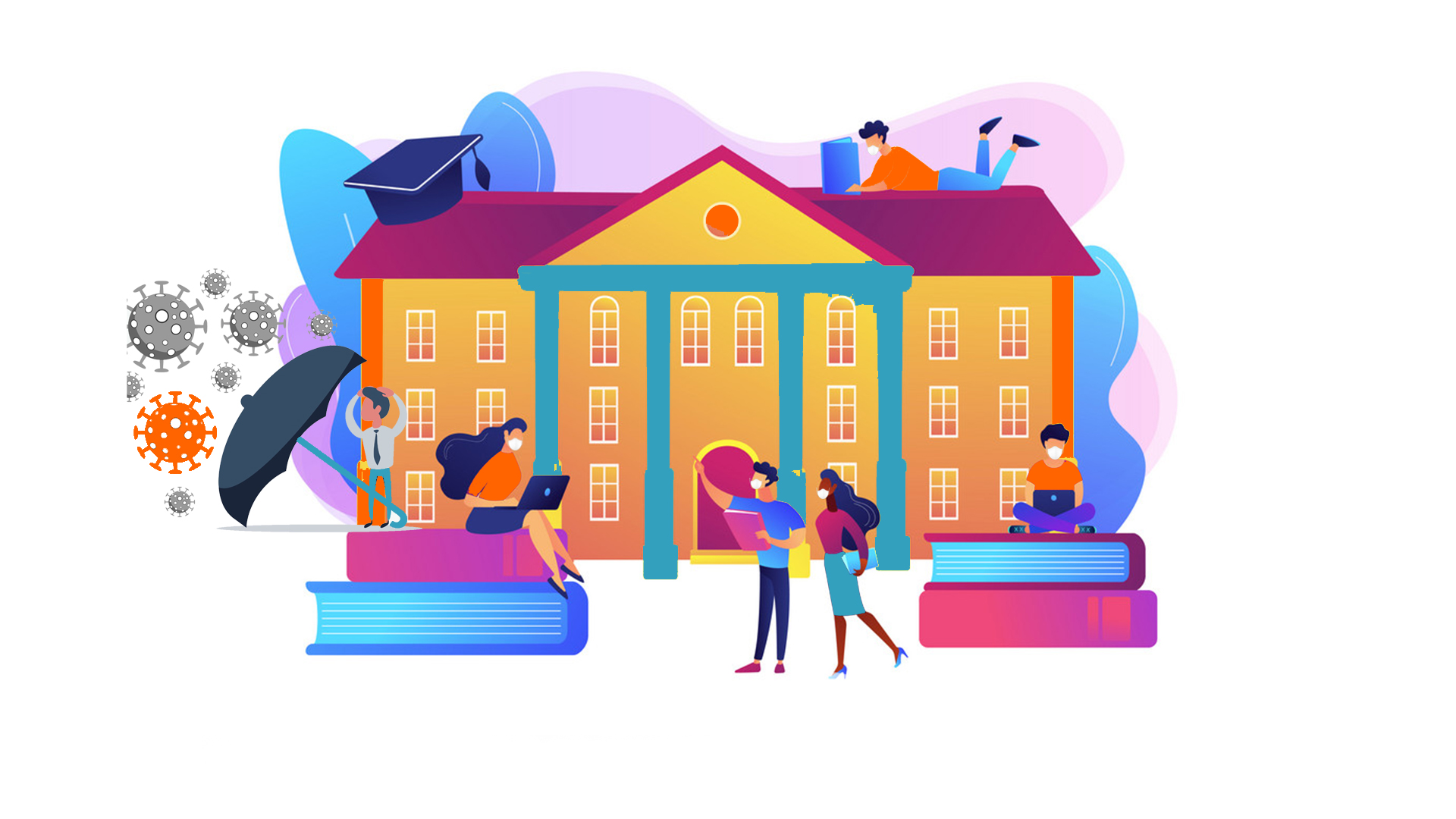 Prepare for campus safety with Zapoj CEM
Lately, colleges and universities have explored a new side to emergency threats- having a one-size-fits-all crisis communication tool cannot entirely focus on risk mitigation at campus premises. The volatile nature of the world is exposing students, faculty and its staff to unpredictable campus threats that largely involve terrorisms and active shooter.
AI-powered location aware technology with built-in risk intelligence that helps anticipate unpredictable campus events can support the recovery efforts to minimize risk and create a safe campus environment.
As colleges feel the need for a single glass of pane to allow situational awareness, a location-based Critical Event Management tool like Zapoj can level up their mitigation efforts to be compliant with the Clery Act- one of the significant law guidelines that ensures safety and security for college or university students. The Clery Act compliance is one side to ensuring student safety- building the best security practices can address a terrorism event or a an active shoot incident and ensure a resilient campus.
Those are complicated emergency situations and decision-makers need to utilize location intelligence as a basic approach to detect threats on assets and human experience.
Here's how decision-makers at higher education institutions can enable a safe campus culture using Zapoj CEM.
The need for campus event safety
Large crowds are a common scene at college music concerts, sporting events, and lectures, and hence they have higher chances of inherent risks.
Missing an important threat opportunity means fostering an unsafe environment that could help with active shooting or allow rumors of a violence. As the basic survival instinct prompts to apply any measure to escape the scene, it basically sends shock waves across the campus premises that finally ends up in crowd rush, resulting in the most possible casualties from stampede. The high-speed storm can add an additional layer of concern while mass shooting rampage continues.  Security and emergency management needs to adopt an optimal level of campus safety readiness. The disaster preparedness process requires location intelligence to identify risks and the ability to communicate instantly with its people in harm's way.
Given the rapid cases of active shooter events - especially deadliest mass shootings at college campuses or events, college students are worried about unsafe campus events. This evolving scenario requires the security and emergency management at higher education to revisit their emergency plans to simplify location intelligence and emergency response.
Better insights into threats with location intelligence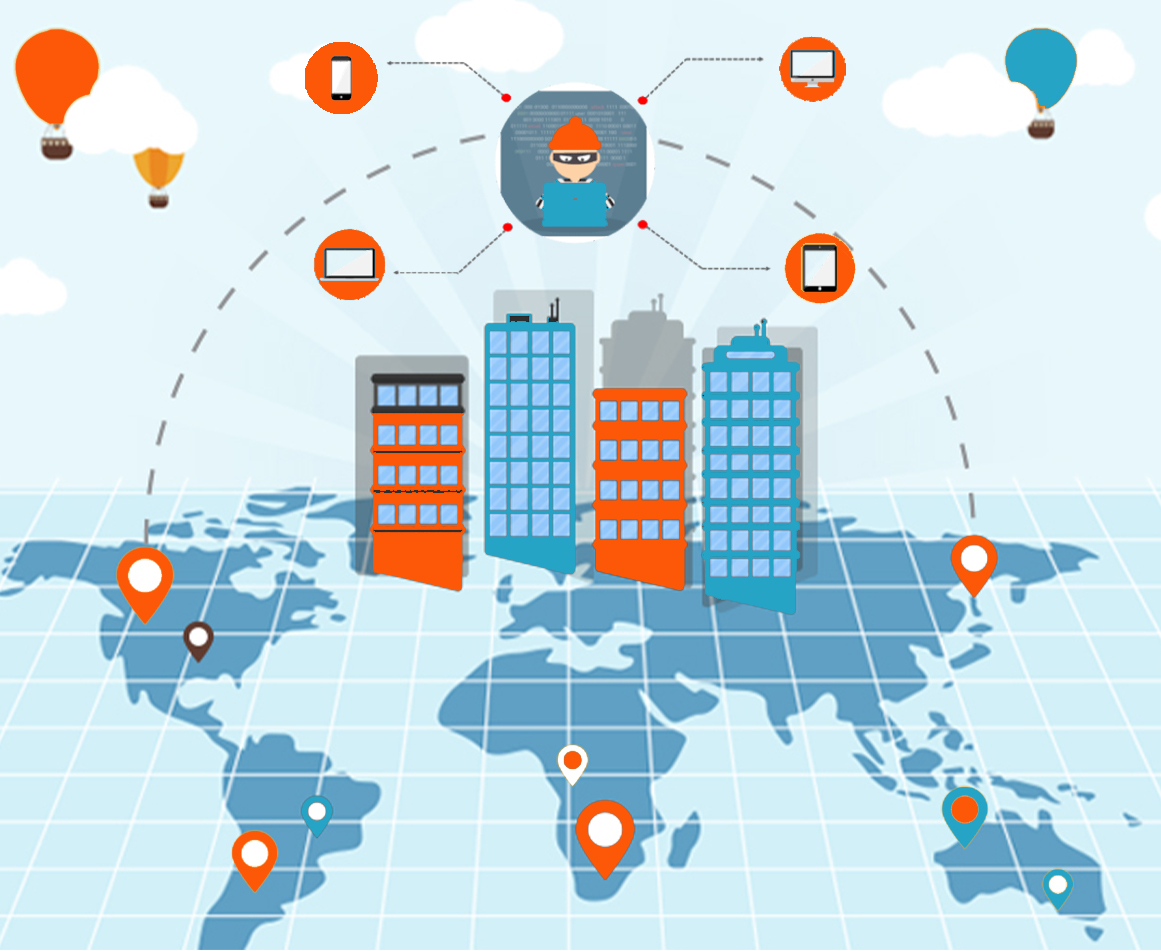 To proactively leverage the power of emergency communications and mass notifications , emergency preparedness plans must drive real-time threat feed to build visual risk intelligence.
Location intelligence predicts the source of threats and their impacts in real-time on human life and facilities. It's true organizations are using a large tech stack to track data feeds that provide visibility into incident events of a particular area and help assess the risk impacts on facilities or life.  Tapping into data although is easy, making sense of it seems challenging. Data needs appropriate comprehension to help join dots between dispersed components and ensure information accuracy.
Build situational awareness
The capability to identify risk intelligence varies by how disjointed screens relay information and a single glass of pane communicates threat. 
Basically a traditional command center that higher educations use for the campus safety are not appropriately connected with proper locations. The data feeds it streams are presented on different disjointed screens, making it difficult for security analysts to monitor and develop accurate situational awareness.
The command center built on Zapoj gives a holistic view of its campus events- its surroundings, assets, and people all through a single pane of glass. It fetches all incident feeds and overlays them with so many other sources of data feed. Campus administration and security response teams can derive valuable metrics using AI-powered risk intelligence and assess the trends of threats.
With predictive analytics identifying the possible potential disruptions through a single glass of pane, security teams can gain situational awareness and improve their decision making. This helps higher education alert people who's responsible to mitigate the risk and ensure safety to people in harm's way.
Quick alerts and mass notifications for campus community
improving emergency response is critical to ensuring active remediation of critical threats on campus. During an emergency event, campus authority must look to provide contextual awareness through its notification message. Not every specific emergency notification would work for all people in danger. For different scenarios of an active shooter, one segment of people may need emergency notification to evacuate, the other section may hide out to avoid risk, while another segment of the community requires instruction to help with the recovery process.
Zapoj Critical Event Management gives the emergency response teams the flexibility to preconfigure messages to fit the demanding situations and rapidly reach masses with accurate information. The critical mass notifications also never miss people who's in danger, which reach the destination via multi-modal paths - including emails, voice calls, social media, SMS or text messages and many more channels. Zapoj critical alerting or mass notifications also escalate via two-way messaging to ensure they are acknowledged and to notify if the recipient is safe or may require immediate support for rescue operations.
Be compliant with the Clery Act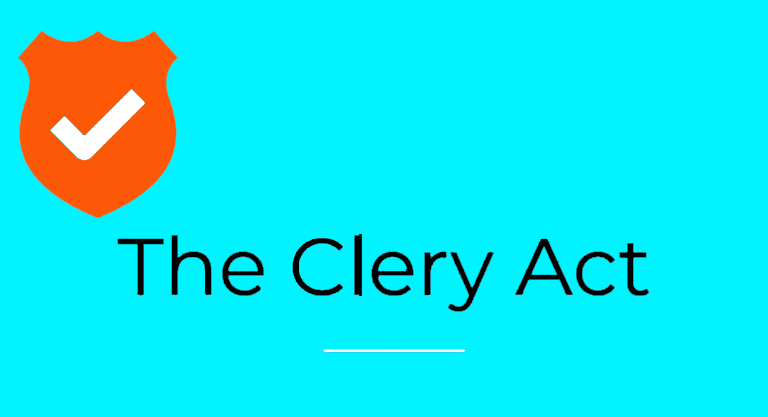 The risks associated with special or large campus events are concerning. Neglecting the Clery Act and your basic responsibilities to have your contingency plans ready means you expose your students and people to life-threatening mass shooting, or terrorism incidents at campus events. 
The very basic requirement to comply with the Clery Act is to establish a dedicated critical emergency communication and mass notification that could ensure campus safety. According to the Clery Act, universities or colleges must reveal their steps to controlling threats on campus and the inability to comply with the law may draw penalties for them.
The rapid frequency of campus critical events are a growing concern for higher education and its students. The Clery Act provides guidelines on how universities and colleges can keep their students informed as emergency incidents are unleashing.
According to the act, the critical event management platform must emphasize on critical communications to alert its stakeholders and help them with the rapid preparedness process. Additionally, the critical communication must provide real-time feed to its students and keep them informed of the situations. By providing visual risk intelligence and location intelligence,  Zapoj helps avoid information fatigue and deliver the right message with its mass notification or emergency alerting system. To simply put, Zapoj Critical Event Management can provide data analytics and reporting, simplifying compliance with the Clery Act.
Conclusion
Critical event management platform Zapoj builds a robust recovery plan to combat catastrophic events at campus. To be compliant with the Clery Act and most importantly ensure campus safety, higher education needs AI-powered risk intelligence and emergency communication tools. Using its location intelligence, situational awareness, and mass notification capabilities, Zapoj helps bolster campus security and provides a safe environment for everyone associated with the campus community including your students, faculty, and staff.
If it is a campus event or natural disaster, Zapoj keeps your people informed and safe and to the best of its potential, it encourages resiliency.